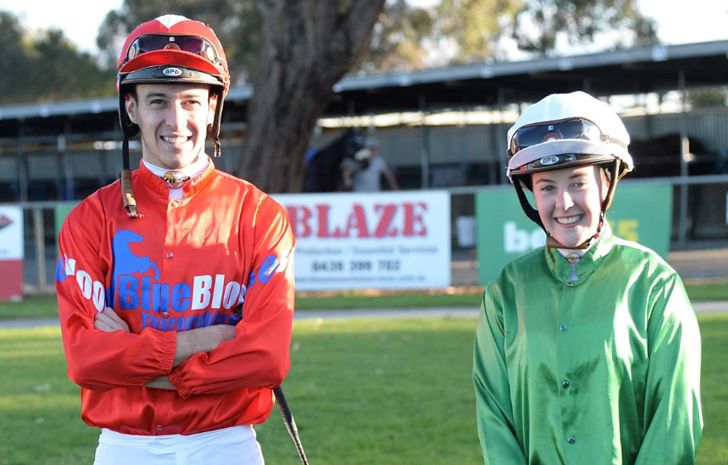 A winning double: Tayla and Jordon Childs
22 September 2023
•
Written by
Patrick Bartley
Twins Jordan and Tayla Childs have racing in their blood and are both loving following in the footsteps of their dad, champion jockey Greg.
In 1997 leading jockey Greg Childs was in Hong Kong fulfilling a contract with Sydney trainer, Neville Begg. It was here that his wife Diane became the proud parents of twins, Tayla and Jordan.
In his career, Greg Childs won 2100 races and 71 Group 1 events, with notable feature race wins including the 1999 Cox Plate on Sunline which was repeated once more in 2000. Childs rode Northerly to the winning post in the 2002 Caulfield Cup and Railings in the 2005 edition. His association with the grand mare Sunline, trained by Trevor McKee, garnered an incredible record of 22 wins from 33 starts, including 10 Group 1 races. The champion jockey's other formidable victories included 9 Oaks and 6 Derbies.
His stellar career is a lesson in class and success for his twins, who have decided to both follow in their father's footsteps with careers in riding.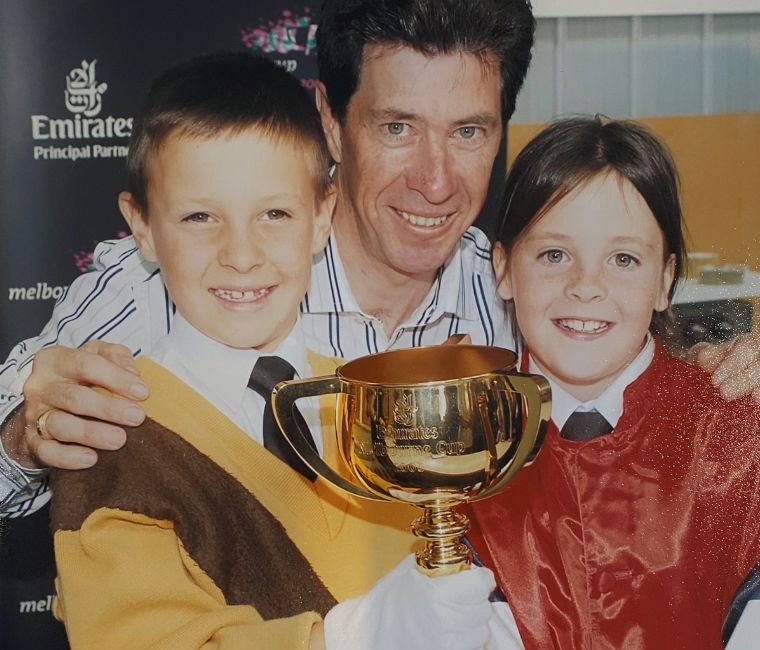 Family portrait
Pictured with dad, champion jockey Greg Childs.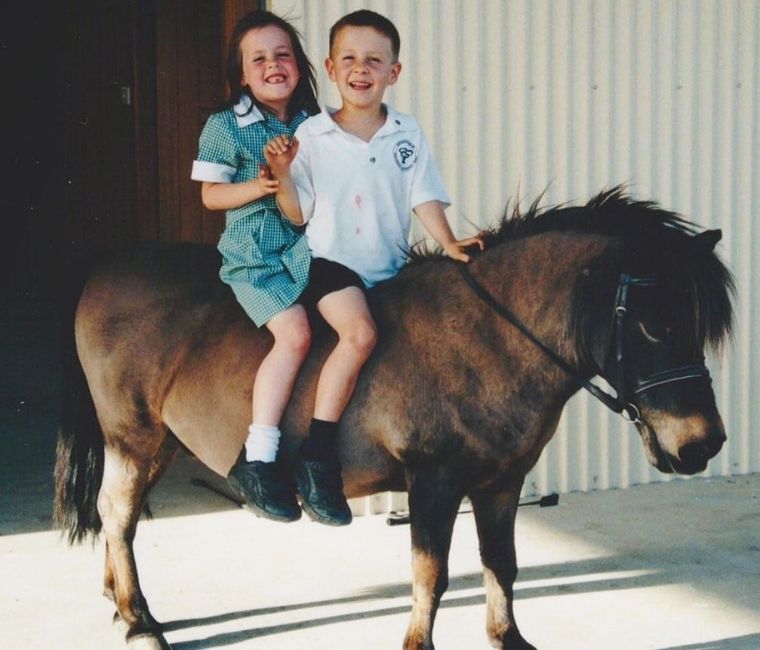 Tayla and Jordan
The pair were comfortable on horse back from a young age.
"They were both very keen from a young age. They had ponies and I could see both of them were keen to pursue a life that involved horses, "the proud dad said.
"Jordan had a mindset to becoming a jockey but Tayla preferred to stay at school and eventually do a teaching degree. 
"Of course, I'm proud of them. Jordan used to ask my opinions but he's got a coach, James Winks, who performs that role," Childs said.
For Tayla at first it was a matter of watching from afar. She could see how successful Jordan's career was becoming, even if it hadn't started that way when they were children. "When we had ponies at home the secret to my success was that my pony was just quicker than his. I don't think it was any riding genius that I had over Jordan!"
Her desire to race ride gained momentum after watching a certain Melbourne Cup.
"In the back of my mind the idea of becoming a jockey gained strength every time I thought about it. Then in 2015, we were watching the Melbourne Cup and within a matter of minutes, Michelle Payne managed to push down all of the hurdles that lay in front of women jockeys.
"So I announced then that I was going to pursue a life in the saddle and people like Michelle were showing me the way," she said.
Jordan Childs had been apprentice to former outstanding jockey and now horse trainer, Patrick Payne.
Jordan admits that Payne was tough but fair, a great teacher but demands you ride the naughty ones as well as the nice ones.
However, the news of Tayla becoming an apprentice jockey like her twin brother didn't go over that well with her father. 
"On a couple of occasions I heard Dad whisper to Paddy, 'Can you try and persuade her from becoming a jockey? Can you try your hardest to say go back and be a teacher?'
"Paddy told Dad it's no good, all she wants to do is become a jockey and I think she'll make a good one," Tayla said.
Tayla is incredibly proud of her brother, and the feeling is mutual when Jordan assesses his sister's career.  
"She started later than me and she is still going through the ranks in the country but we are very close and regularly talk. I'm sometimes fearful for her because I know the pitfalls that she can run into during a race but she's been well trained and has learned the art very quickly.
"When I ride against her, I'm looking out for her. You become very protective but I've just noticed in the last year, everything's falling into place and that's so important," he said.
Tayla is now based at Warrnambool where after a stint in Western Australia, which she described as okay. "Wherever you go is a learning experience."
The move paid off immediately, with Tayla taking home a win at the famous Warrnambool Carnival in May on Lucas the Younger, trained by Noel Kelson. Describing it as a 'career highlight', Tayla told Racing.com, "To have a winner on the day was huge, a huge achievement and to ride a winner for Noel Kelson, who is a small, local Warrnambool trainer and to get the win for him, that's what racing is all about."
Jordan is riding for a number of trainers, including Grahame Begg. Ironically in the 1990s Greg Childs rode with the powerful Neville Begg's stable in Hong Kong and was extremely successful. 
And now 25 years later Jordan Childs is riding for Neville's son, Grahame Begg. 
"It's amazing how Dad was riding for Grahame's father and then 20 years later, Grahame and I are a partnership."
Mike Moroney is another who has had the pleasure of working with the older and younger generations of Childs. The trainer engaged Greg as his stable jockey in the mid-1980s in New Zealand, before he emigrated to Australia to establish a large team at Flemington.
"Greg and I go back a long way, we sort of cut our teeth in the early times but he and Jordan are different jockeys. Their styles are not the same, but they're both very, very good riders," Moroney said.
"I've used Jordan a lot and he's just blossoming into one of our really fine horsemen in Victoria."
It appears that his twin sister is on the same trajectory.