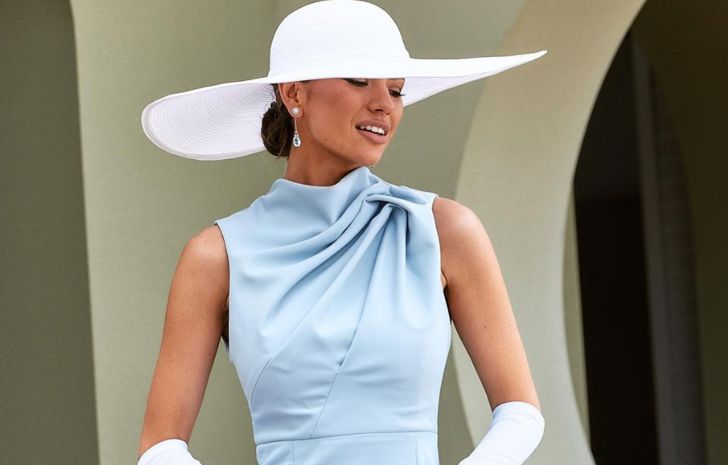 Announcing Demi Brereton as Melbourne Cup Carnival Ambassador
26 October 2023
•
Written by
VRC
The Victoria Racing Club (VRC) today announced Melbourne model and former Fashions on the Field winner Demi Brereton as a 2023 Melbourne Cup Carnival Ambassador.
The daughter of former equestrian coach for Hong Kong and Fashions on the Field alumni, Debbie, and former top jockey, Danny, Demi is no stranger to horse racing and is a regular at Flemington throughout the year.
Demi will attend all race days on the Melbourne Cup Carnival calendar, starting with Penfolds Victoria Derby Day on Saturday, November 4 alongside her partner, North Melbourne Football Club Co-Captain, Jy Simpkin.
More than a decade since her Fashions of the Field junior title, Demi has continued to build her profile in the Melbourne modelling scene and will this year bring her expertise to the 2023 Fashions on the Field judging panel. Not the only Brereton to be crowned a winner, Demi follows the path of her mum Debbie, who claimed the national title in 1998.
The model will team up with her long-time friend and fellow Flemington regular, stylist Aaron Mitchell, to once again create a suite of bold fashion moments to be on display across Carnival week. Aaron has his own special connection to the track, the son of Peter Patterson, a second-generation clerk of the course at Flemington.
"For me, Cup Week is the ultimate style occasion in Australia," Demi said.
"I love working with Aaron, we've been friends for years and he understands how dressing for a day at the track is different to any other event. We're working on some amazing looks, and I can't wait to dress up and head to Flemington to experience everything that Cup Week is famous for, world-class fashion, racing, food and entertainment!
"I grew up going to the races with mum and dad, dad would be riding, and mum would be entering fashions on the field, so it's a very special place for me and I am honoured to be working with the VRC in an official capacity again this year."
Victoria Racing Club Chief Executive Officer Steve Rosich said he was delighted to welcome Demi back to the Flemington family. 
"We are delighted to welcome Demi back in an ambassador role for the 2023 Melbourne Cup Carnival," Mr Rosich said.
"Racing and fashion are close to her heart, and we look forward to celebrating the magic of Cup Week with Demi and everyone on course".
Demi joins Australian Matilda Cortnee Vine, the nieces of the late Princess Diana and models Lady Eliza Spencer and Lady Amelia Spencer, international model and body diversity advocate Georgina Burke and member of the Danish Royal Family and model Count Nikolai of Monpezat as Melbourne Cup Carnival Ambassadors for 2023.
Carnival week kicks off with Penfolds Victoria Derby Day on Saturday 4 November, followed by Lexus Melbourne Cup Day on the first Tuesday on November 7, Kennedy Oaks Day on Thursday 9 November and TAB Champions Stakes Day on Saturday 11 November.
Melbourne Cup Carnival tickets can be purchased via www.vrc.com.au.   
All the action from the 2023 Melbourne Cup Carnival can be seen live and free on 10 and 10 Play.