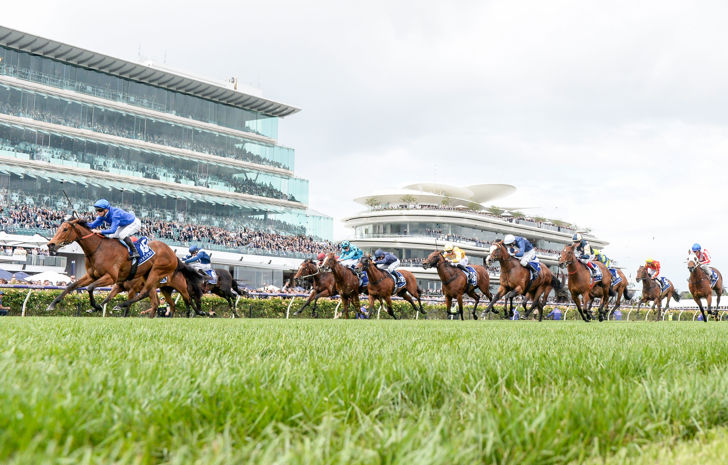 Changes to VRC Summer Fun Race Day
11 January 2023
•
Written by
VRC
The Victoria Racing Club and Racing Victoria have announced an early start to the Flemington race meeting this Saturday, 14 January in the interests of horse and participant welfare.
VRC Summer Fun Race Day will now commence with:
Race 1:   10:30am (AEDT) and conclude with;
Race 9:  2:53pm (AEDT) due to the forecast warm weather.
The gaps between races have also been reduced from 35 and 40 minutes down to 30 to 35 minutes.
VRC Members and ticket holders can still enjoy a full day at Flemington, with the venue set to open at 9:30am. Public bars will be open until 3:00pm with The Terrace open until 5:30pm while members areas will be open until 4:30pm with the Club Stand Roof Garden and Chairman's Club open until 5:30pm.
Morning tea options will be available for guests who arrive early in The Dining Room, with scheduled lunch time service remaining the same. 
Dress Regulations
Member dress regulations have also been revised to cater for the weather conditions, with a jacket and tie optional in member's areas on Saturday. This decision has been made with the comfort of members in mind this Saturday, given the extreme weather conditions and is not a change in dress code policy.
Horse safety
To keep horses and participants comfortable, misting fans will spray cold water from the float car park, through the pre-parade ring and into the entrance of the Mounting Yard.
Extra attendants will be in place around the Mounting Yard to assist with hosing or sponging horses with cool water after each race. 
The Racing
The feature race is the time-honoured Group 3 Standish Handicap (1200m) which will be run as race 6 at 1:08pm.
Other feature races across the country will be shown on the big screen and on screens throughout the venue.
Public Transport
The public transport schedule has been revised with the first train to arrive at 11:26am and the last service departing at 5:59pm.
A free shuttle bus service will run between Ascot Vale train station and Flemington Racecourse taxi rank from 8:30am to 4:30pm.
VRC members and guests can still purchase tickets to VRC Summer Fun Race Day here.