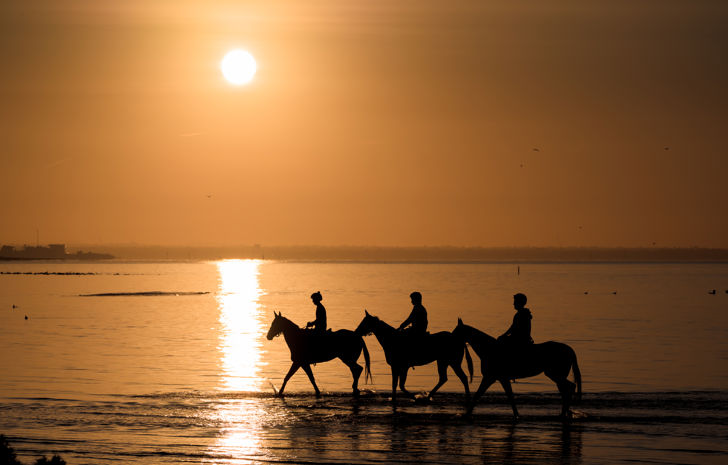 Equine Bliss: Beach Benefits for Horses
16 February 2023
•
Written by
VRC
From city lights to sandy beaches... dual training facilities are now becoming more common for many trainers, as they seek to offer their horses more variety in their care. Danny O'Brien has done just this, with his beach training complexes complementing his Flemington base.
The core of a trainer's philosophy is to have happy horses. Many believe that training them from different venues, including a country-based one, is a key ingredient in keeping them that way.
At Flemington, there are several trainers who use dual training facilities, and they regard it as an essential arm of their business.
The constant phrase they use when they are referring to having a country training base in addition to their Flemington stables is that it gives them the opportunity "to have the best of both worlds."
Danny O'Brien of Danny O'Brien Racing has done the above, reaping the rewards while also having a strong presence at Flemington.
"Having the beach nearby is also a big plus. Horses love it on the beach. It helps to keep them fit and happy. They are sound physically and mentally."
O'Brien always wanted to have a country beachside arm to his business and purchased land at Thirteenth Beach, near Geelong in 2005, only ten years after he had taken out a training licence.
O'Brien began his career as a trainer in the mid-1990s at Flemington, but there was one thing he always wanted – a beach facility.
He found it in 2005 when he purchased a property at Thirteenth Beach near Barwon Heads, within 2km of the famed patch of beach there.
"I was aware of the area. It's just the perfect position and it's ideal on so many fronts," O'Brien said.
Since he opened his Thirteenth Beach stables, the results have flowed for O'Brien with victories in the 2019 Lexus Melbourne Cup with Vow And Declare and the 2019 VRC Oaks with Miami Bound, to mention a few.
It wasn't only about acquiring the training facility, but it also was about O'Brien stamping how he wanted to train and developing it to suit his training style.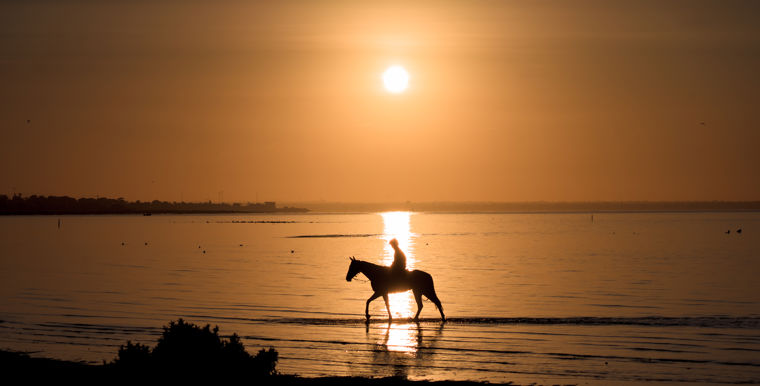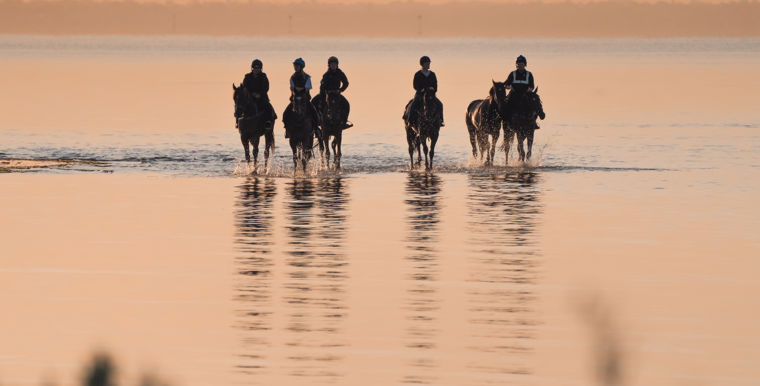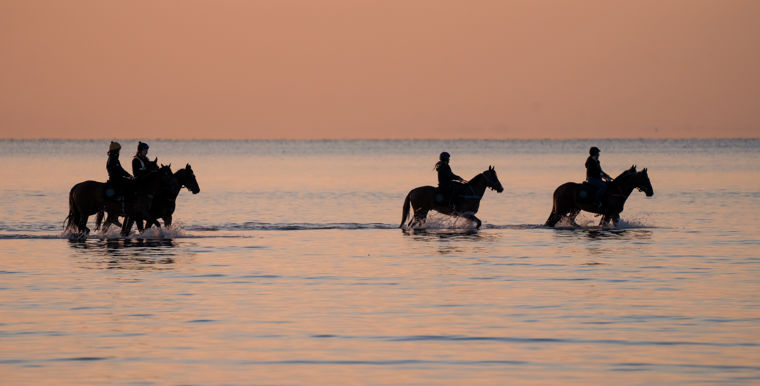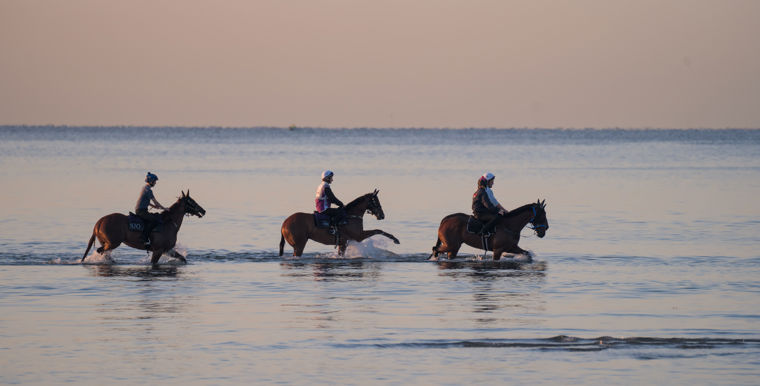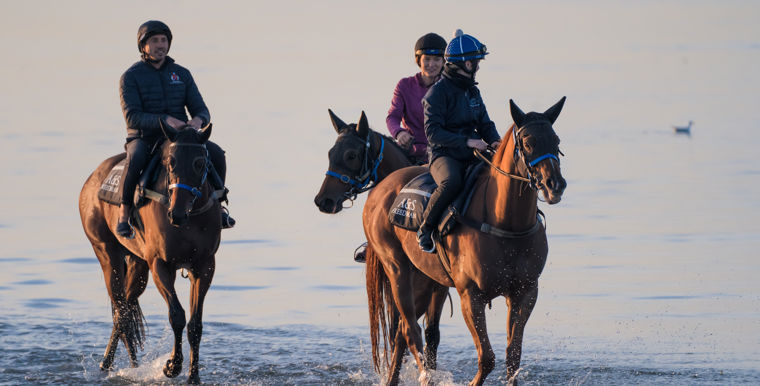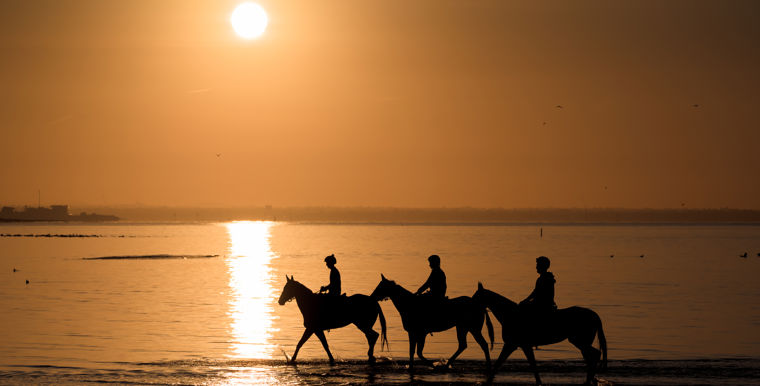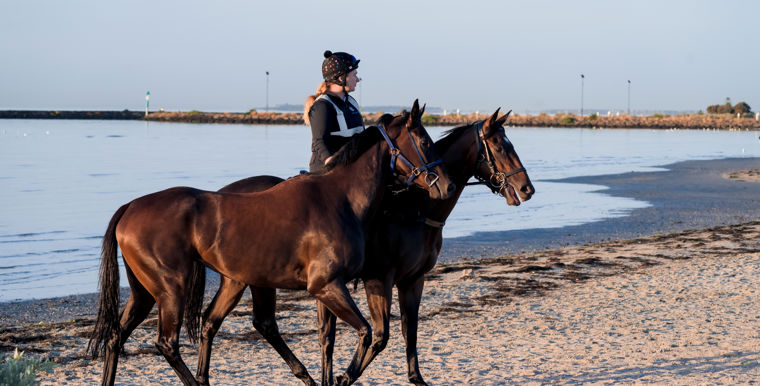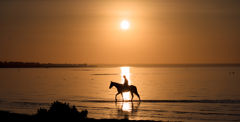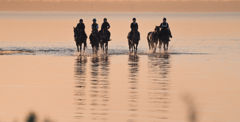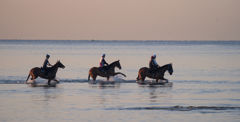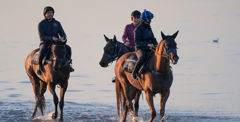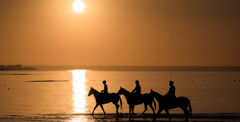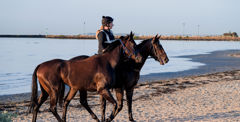 O'Brien said building the property and its infrastructure was a slow burn, but he was prepared for that as it was something he needed to get right.
The 65-hectare private training complex features 2000-metre sand and turf tracks, which includes a 1000-metre uphill straight. 
O'Brien said having the facility gave him the chance to train his staying horses in a European fashion.
"As a result, we don't have to run them as much. We keep them close to distances we feel they are advantaged at. There's no point running horses over unsuitable distances. Our work here gives them the fitness base to run over longer trips at the start of their campaigns.
"We can put different work into the horses here. The staying horses do a lot of work up and down Thirteenth Beach. We can give them big cardio work which they can't do in the city."
Perhaps it is the break from routine that is required at city tracks that see horses thrive in a country setting, or maybe it is the fresh air and wide, open spaces. Whatever it is, it is no doubt that the advantage of having a city and country base spells success. As does having a beach within easy reach. A win-win for everyone.