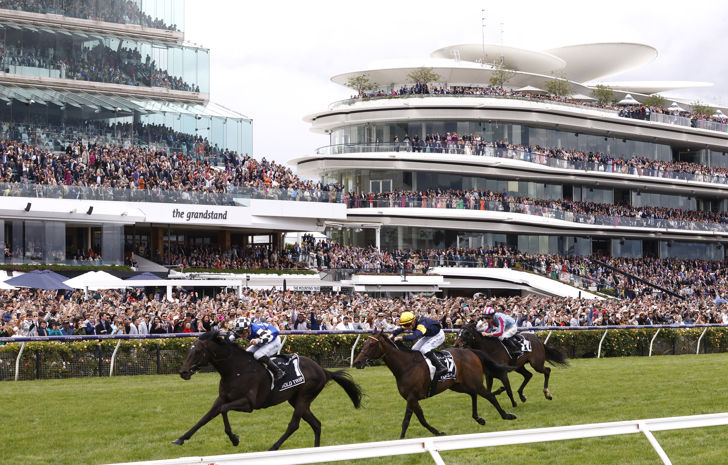 Interview: Steve Rosich recaps the 2022 Melbourne Cup Carnival
10 November 2022
•
Written by
VRC
Victoria Racing Club Chief Executive Officer Steve Rosich was interviewed on RSN's Racing Pulse on Thursday morning to discuss the success of the 2022 Melbourne Cup Carnival.
Steve touched on many of the highlights of Cup Week, including how much of a pleasure it was to see so many people back on course, despite the challenging weather of Penfolds Victoria Derby Day and Lexus Melbourne Cup Day. He mentioned how fortunate visitors to Flemington are to have such fantastic facilities, especially The Club Stand:
"It is a super amenity, with bespoke areas, restaurants, bars and other facilities that were very popular and well frequented over Cup Week."
Discussing the record wagering turnover, Steve said although it is not a priority for the VRC, wagering turnover is obviously an important measure from an industry's perspective because it helps fund prizemoney and the activities of the industry. He expressed that to reach nearly $900 million was "just phenomenal".
Steve also applauded the success of the revamped TAB Champions Stakes Day, and was delighted at how it was supported by the industry and racegoers.
He is of the firm belief that the day can grow bigger and better in the future years, taking into account feedback and a review of the whole of Cup Week.
Part of that review is listening to international trainers who made the journey to Australia this year, with Steve acknowledging that it is a big challenge to do so. The VRC has a strong desire to work with overseas trainers to have them part of future Melbourne Cup Carnivals, and mentioned that their thoughts on the CT scanning process and other things will be taken into account.
Steve praised Leigh Jordon and Liam O'Keeffe and their teams for the management of Flemington and particularly the track across the week, despite the weather, track disruptions and even hail.
Citing the Melbourne Cup Carnival as "an event and an experience we want to grow and protect", Steve reiterated just how fantastic it was to reinstate crowds at the levels the VRC was able to, with plans to just grow.
The positive feedback, including from overseas visitors, he believes is a strong reflection, not just on Flemington, but the Victorian racing industry, and Melbourne, the city of major events in Australia.
You can listen to the full interview here.