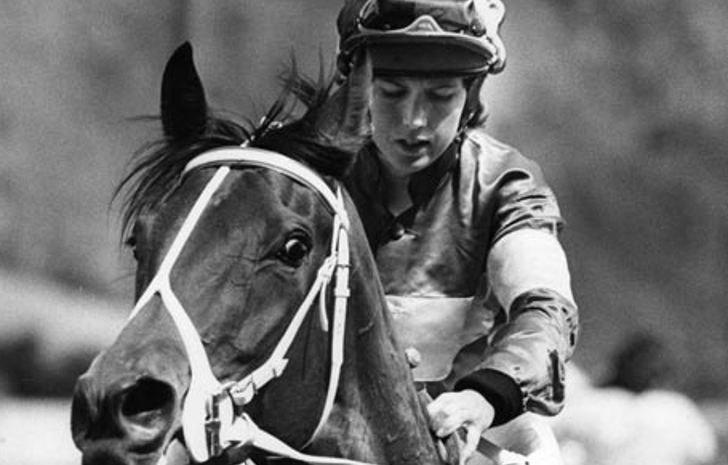 Maree Davey - The first woman to ride in the Melbourne Cup
8 March 2023
•
Written by
Danny Russell
She was the first woman in New Zealand to win a Group 1 race, the New Zealand Cup, the Auckland Cup, the Adelaide Cup (on Lord Reims in 1987) and the first woman to ride in the Melbourne Cup, 35 years ago. So what did Maree Davey (nee Lyndon) do next?
Maree Davey rode into the history books in 1987. Incredibly, she rode out of the picture three years later.
The star New Zealand jockey has rarely been seen in and around the racing industry ever since.
Before she was married, Maree Davey was Maree Lyndon and became a household name in Australia and her home country as the first woman to ride in the Melbourne Cup.
She was 24 when she finished 20th on Argonaut Style – an uptight stallion who was beaten "before he even got to the barrier" – in the year Kensei won the coveted two-mile race under the urgent riding of Larry Olsen.
But Davey is no longer a household name. The moment she retired from the saddle at the end of 1990, she retired from the spotlight. She practically disappeared from view.
Even now, few people outside her inner circle know where she lives or what she does.
"Maree? We haven't seen her for more than 20 years," a number of people in the New Zealand racing industry said.
35 years on from that groundbreaking moment, what became of Maree Davey?
After countless phone calls, emails and texts across the space of a week, we found Davey in the New Zealand north island city of Palmerston North, working as a community support carer and celebrating the arrival of her first grandchild.
She is reflective and proud of her past, but points out that her headline-making moment was a "long time ago".
She never rode in the race again, nor did she ever return to Flemington.
But it wasn't a political statement or a pointed decision to walk away from the racing game. She just had better things to do – like start a family.
She married Palmerston North dairy farmer Kevin Davey in September 1990 and had two children – Samantha in 1991 and Nic in 1995.
Both of her children learned to ride. Samatha competed on the Show circuit but gave up horses to study teaching at university. Nic became an aircraft engineer.
Her children didn't know she was such a racing icon. They just knew her as mum.
"I would have gone to the races – since I retired, I would have probably been twice," Davey says down the phone from Palmerston North.
"I just think it's a, yeah, it's a wasted day for me. I can watch them on TV. I've got no interest in owning a horse or anything like that."
Davey is surprised when told it hasn't been easy to track her down. She does not feel like she has removed herself completely from the sport.
"I'm still in contact with racing people," she says. "Like, I am on Facebook. I never post anything, but I like to see what other people (in the industry) are doing."
She also says she would return to Flemington on the first Tuesday in November "if I was asked. I watch the Melbourne Cup every year, that's for sure," she says.
The story of Maree Davey's racing career and its collision course with our great race began at birth. Hers was a racing family. Her father, Tony Lyndon, was a jockey and then a trainer. Her mother, Glynis, followed the sport. She was always going to ride.
"It came natural to me. It is in my blood," Davey explains.
Success came quickly for the wondergirl from Hastings who moved to Woodville to start her apprenticeship.
"My first winner was my second ride, my next winner was my fifth ride and from then on I was riding winners," she says matter-of-factly.
Davey admits that there were trainers in New Zealand who didn't embrace female jockeys. She admits that it wasn't a level playing field – she changed into her racing silks in tents, storage rooms and even caravans while the male jockeys gathered in their own room.
"I had one ride for Bart Cummings and one ride for Tommy Smith but they were token rides –  they were horses with 50 kilos that had no show of winning," she says.
"They just wanted to be seen – I hate to say it – that they had put me on. They didn't want to be part of that 'oh, they are not putting a female rider on' brigade."
Did the blatant sexism annoy her?
"No, you just do what you do," she says.
Davey says she was among the second tier of female riders from New Zealand – "Linda Jones and a few other girls were the first""  – but her career quickly became a succession of firsts.
She was the first woman in New Zealand to win a Group 1 race, she was the first woman to win the New Zealand Cup, she was the first woman to win the Auckland Cup, she was the first woman to win the Adelaide Cup (on Lord Reims in 1987) and the first woman to ride in the Melbourne Cup.
Throughout her career she was continually lauded for breaking glass ceilings for the undervalued and underappreciated scattering of female jockeys at the time.
But Davey's Cup ride was almost a year in the making.
She had accepted an invite from Rosehill-based trainer Brian Smith – "who knew his horses inside out" – to ride in Sydney in 1987 after his regular jockey Shane Dye joined the Inghams.
It was pioneering stuff. Women riding weekly in Sydney was unheard of at the time.
But Davey started chalking up victories – up to five a week – and won the Randwick St Leger (2800m) on the Tony Cole-trained Kiwi stayer Argonaut Style in May 1987. That was the moment her life changed forever – Argonaut Style had booked a start in the 1987 Melbourne Cup and Maree Davey – then Maree Lyndon – was booked for the ride.
She says there was a lot of hype and fanfare leading into that first Tuesday in November.
There were no storage rooms or tents. They sliced off a section of the jockeys' room for her to change. She quickly became the centre of attention.
Despite that, Davey didn't let the occasion overwhelm her – "I'm not actually a nervous rider, myself. I'm more methodical. A jump out, turn a, turn b-type rider".
But, she says, she was never in the hunt. The first female rider knew she was the first rider beaten before they even jumped.
She felt her horse didn't have enough miles in his legs. "It really showed out," she says. "He was normally a really laid back customer, but just going down to the start he was just too fresh."
Davey says Argonaut Style, a stallion, was "very upset". He bucked all the way to the starting gates and arrived at the barriers in  a "muck lather"
"He'd already run his race before he even got to the barrier. He settled well in the race but he was gone a long way from home."
Despite the disappointing finish (20th of the 21 runners) Davey says riding in the Melbourne Cup remains her career highlight – this despite riding 544 winners and competing in Singapore and Malaysia from 1987 until 1990.
"I did ride in the (Golden) Slipper, but the Slipper doesn't mean as much to a Kiwi as the Melbourne Cup does. The Melbourne Cup is the most iconic staying event in the southern hemisphere."
So, why didn't she ride in the Cup again?
"Basically, you had to be riding something that was eligible, you know, that was qualified to go there. And I only rode in Sydney for a year.
"Then I got offered a very good contract in Singapore and Malaysia – it was worth a lot more to me than riding in Sydney. But I would have had I had been asked to (ride again)."
She is proud to look back and say "I was the first female to ride", but she also says it was a "shame" that it took another 28 years before Michelle Payne's momentous victory.
"You've got Michelle Payne now (to carry the flame)," she says.
"I saw the movie, the movie was excellent. You know how you can watch movies, like the Phar Lap movie, and you think, 'oh, that didn't happen'. You know the shit that they put in. 
"But the Michelle Payne movie was absolutely brilliant, I thought. Everything was done correctly. I thought it was brilliant, absolutely marvellous.
"And I hope Jamie (Kah) is the next female to win it."
---
First among equals: The Melbourne Cup's history-making women
Maree (Lyndon) Davey
1987  The 24-year-old Kiwi hoop broke the glass ceiling by becoming the first woman to ride in the Melbourne Cup in 1987. Her mount, Argonaut Style, finished 20th.
Sheila Laxon
2001 The first woman to train the winner of the Melbourne Cup. Laxon's mighty mare, Ethereal, took out the Caulfield-Melbourne Cup double in 2001.
Clare Lindop
2003 Lindop is the first Australian female jockey to have ridden in the Melbourne Cup. She partnered the Leon Macdonald-trained Debben, which finished 19th behind the all-conquering mare Makybe Diva.
Gai Waterhouse
2013 Waterhouse fulfilled a grand ambition by winning the Melbourne Cup with import Fiorente in 2013, becoming the first Australian female trainer to capture the time-honoured event.
Michelle Payne
2015 The first woman to ride the winner of the Melbourne Cup. When Payne saluted on Prince Of Penzance, the world stopped and took notice. "Everyone else can get stuffed if they think women aren't strong enough, because she just beat the world," Payne said in her victory speech. Her deeds inspired the movie Ride Like a Girl.
Main photograph: Maree Lyndon Alexander Turnbull Library, Dominion Post Collection (PAColl-7327). Photograph by Martin Hunter