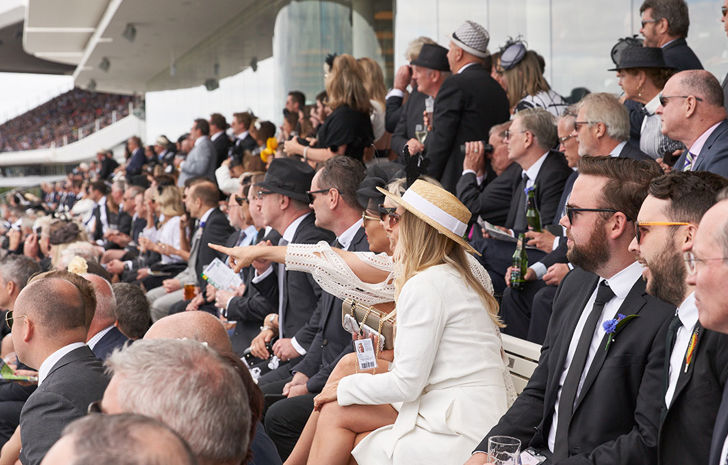 Member reflections - connecting through racing
31 December 2022
•
Written by
VRC
While they come from all walks of life, VRC members have a number of things in common – such as a love of horses, quality racing, stylish fashion and fine dining.
We chat to VRC members as they reflect on what being part of the VRC community means to them.
Marcia Hill
Marcia Hill has been a familiar figure at Flemington, Moonee Valley and Caulfield since the 1960s. Her parents introduced Marcia to racing and she quickly developed a passion for the sport. The former model met her husband, respected bookmaker Sidney Hill, at Moonee Valley and they were married for 50 years.
I love everything about racing – the people, the characters, the horses, the fashion... I've been to race meetings all over the world, including the Kentucky Derby in the US and races in Greece, France, Italy and England. I love the atmosphere at the track.
Initially, because women couldn't be members in their own right, I relied on my parents to get me a member's lady's ticket. Things used to be quite different for women at the races. A white line divided men from women in the members area and women weren't allowed to cross that line. I remember being so proud when I was able to become a member in my own right in the 1980s.
I particularly enjoy the races in Melbourne because everyone is glammed up. I love the fashion, but you don't see as many big hats these days. I think the 1960s and 1970s were particularly good eras for fashion. I like to look around and see what people are wearing – but after that, it's on to race one.
My favourite moments are when I back a big winner! I had a good win on Vow And Declare a few years ago. I make a decision about which horse to back once I've seen them. I don't back a horse with bandages on and I like to see the colour of their skin and the size of their backside – because I think that's where the strength comes from!
I consider it to be a privilege to be a VRC member.
---
Nicole Hall
For Nicole Hall, membership brings opportunities to witness some racing history, to dress up and enjoy some wonderful food with friends, and to get up close to the racing action on the rails. 
I love everything that racing brings – the atmosphere, the beautiful horses and the relationship they have with their owner, rider and trainer. I appreciate the work that goes into training them and it has been a highlight to watch some of the wins at Flemington, like those of Winx, Makybe Diva and Black Caviar.
I enjoy the social aspect of racing and being a member, too. One of my favourite events is the Oaks Club Lunch. I've been for many years and go with some special people who also love racing. I often take Cup Week off and have five days immersed in the racing culture.
It's the build-up to the Spring Carnival that I also enjoy. It's all about working out what to wear, which hat to wear and which shoes are comfortable enough to remain in all day.
On New Year's Day, one of my oldest friends who introduced me to the VRC and I go to The Byerley to kick off the year. When I go to the races with my parents we go to The Atrium – Dad loves being outside near the winning post to watch the races and we have lunch and make a day of it. I like to end the day in the Champagne Bar after the races.
As members, we have such amazing facilities.
Kick off 2023 in style and enjoy everything Flemington has to offer on New Year's Day.