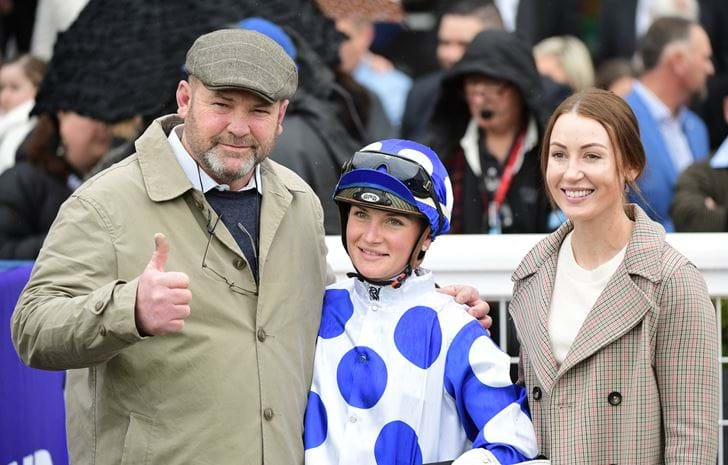 Moody and Coleman - The perfect training match
17 February 2023
•
Written by
Trevor Marshallsea
As Assistant Trainer to Peter Moody, Katherine Coleman brings a youthful energy to combine with the champion trainer's wisdom, setting high expectations for their stable.
On a chilly night in June 2012, a 19-year-old just entering the world of horses sat up in her home town of Bunbury, Western Australia, to watch the latest chapter of a tale that had the nation spellbound. Before very long, Katherine Coleman would be a lot closer to the story than she could have ever imagined.
"I sat up to watch Black Caviar at Royal Ascot, like the rest of the country," she says, of the unparalleled sprinter's Diamond Jubilee success. "If you'd told me then that in 10 years' time I'd be assistant trainer to her trainer … it would've been a pretty wild dream!"
That's precisely how this particular racing tale has transpired. Coleman – a driven young woman who's learnt fast from a not-particularly racing background – has emerged as a face-about-town in the past three years, assistant trainer to Peter Moody in a stable fast recovering the heights scaled in its first edition, before his four-year hiatus.
It's likely Moody and Coleman will become a partnership before too long, continuing a steep trajectory for the latter, reflecting her enthusiasm to learn – and learn from some masters – and a sharp work ethic.
With friends, she'd dabbled with pony clubs as a youngster, riding a placid old mare named Zenna, but that was the extent of her equine connection.
"My dad had shares in a few very slow racehorses before I was born, but that was about it," she says. "But he got into another one when I was about 16, and that sparked my interest in the industry. Then I started working with a friend of Dad's who had some pacers."
That was a touch of the understatement. The friend was Kim Prentice, who'd won an Interdominion a few years earlier in 2003 (with Baltic Eagle).
"He was great. He taught me to drive them, and gave me a good grounding in all the basics about horses," Coleman says. "From there I got into gallopers, and I thought, 'This is fun!'"
After school, Coleman aimed for a more regular career, as a physiotherapist, but "after six months of that I found I missed the horses and dropped out of uni. Mum and Dad weren't that pleased, but they were supportive."
Focusing on thoroughbreds, Coleman spent 18 months with boutique Bunbury trainer Graham Yuill, learning to ride trackwork, as well as breaking and pre-training gallopers. In 2013, she sprung east, to Caulfield, "thinking I'd stay for a few months". After years with Robert Smerdon, and then Chris Waller's Flemington stable, she was approached by Moody when he resumed training in 2020.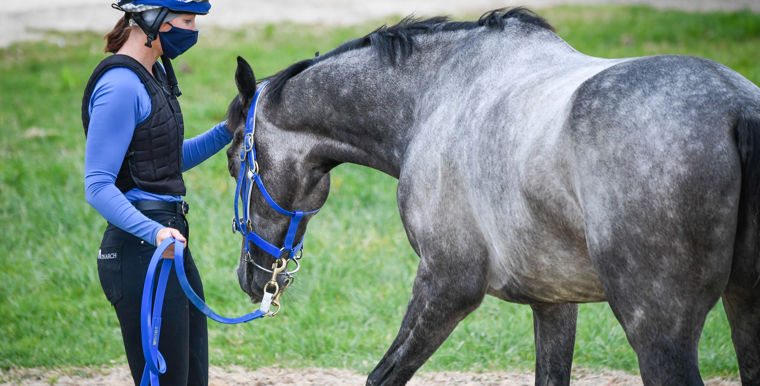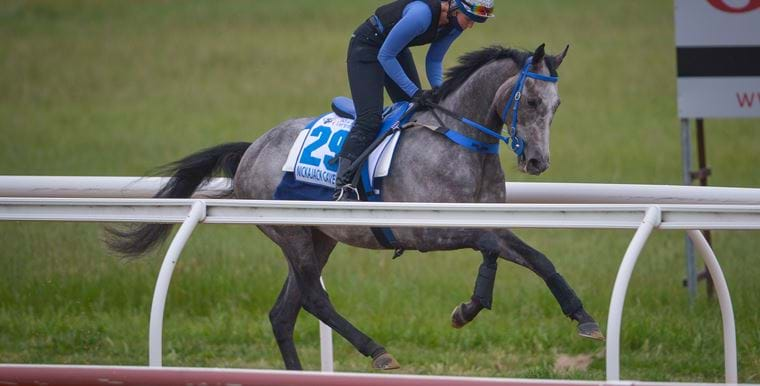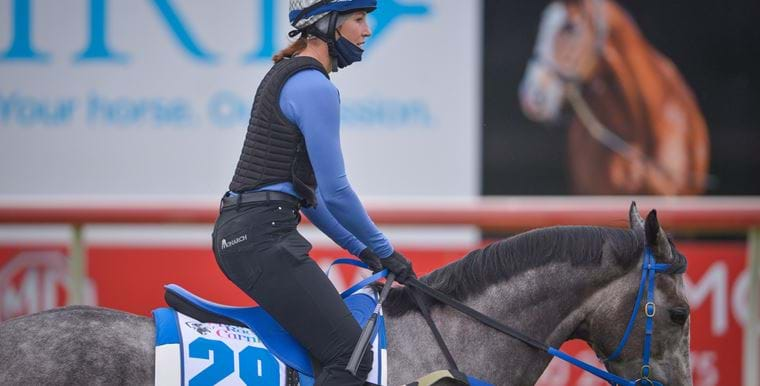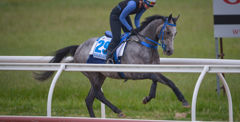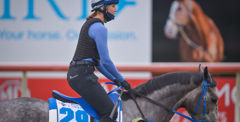 "I was at a bit of a crossroads, so I was pretty blown away when Pete said we needed to have a chat. It was basically an immediate 'yes' from me," she recalls.
"I'd seen him at Caulfield. The Moody team was always very impressive from the outside looking in – very organised and run like a military operation. I'm happy to say it still is."
Moody, 53, has often been described as a "bloke's bloke" surrounded by women, from his mum and three sisters, to his wife and three daughters, to his succession of female assistants such as Desleigh Forster and Clare Cunningham, who've become trainers as well.
Coleman is the latest and the most prominent, with Moody happy to step more into the background while his assistant conducts roles in not just talking to the media but being a part of it, including appearances on racing.com panels.
"I enjoy that, though the horses are always going to be my main priority," she says. "Anything we can do that promotes the industry in a good way is a good thing.
"Pete's not a shy retiring type, as I think most people know, but he's comfortable in the background at times as well, doing the organising rather than being in the spotlight.
"As a boss, he's unbelievable. He's just got this knack about him. He can give the staff or the jockeys a bit of a rev up before the race, and you just want to go to war for the man. It's like a footy coach before a game. He's got an amazing ability to get the best out of people. I'm trying to learn those sorts of things. If I can be half as good as him one day I'll be very happy.
"And as a trainer, his patience with young horses is amazing, allowing them the time they need. Black Caviar was a really good example of that."
And now there's a fair example of Black Caviar back at the stable, her daughter, Invincible Caviar, who bears a striking resemblance to her mum, and while not likely to replicate her greatness, has made imposing early strides with four wins from six starts.
"She's similar to her mum," Coleman says. "She's a bit smaller, but does have that bulky frame, plus she can be prone to niggles and tears that require that patience as well. She's similar personality-wise. She can be a bit pushy, and likes to get the job done and wants to be left alone.
"It's unfair that she'll get compared to her mum, ability-wise. But we'd love to pick up some Black Type with her. She's definitely shown us that ability at this stage. It's all about building her profile and enhancing her pedigree even further."
Don't miss out on your chance to witness history as the world's best sprinter takes on all challengers in the world's best sprint race at Flemington on Saturday 18 February. Find out more and book your tickets to Black Caviar Lightning Race Day.