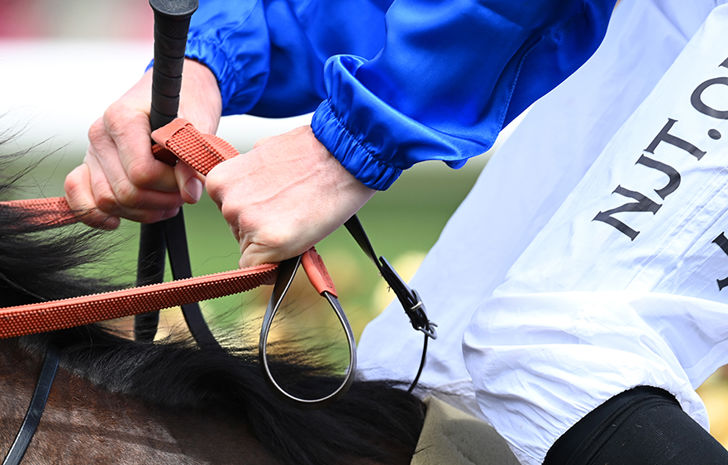 New three-year deal to support National Jockeys Trust
21 May 2021
•
Written by
VRC
Ahead of National Jockeys Trust (NJT) Race Day on Saturday May 22, the Victoria Racing Club (VRC) is delighted to announce a new partnership with the NJT dedicated to supporting jockeys and their families.
The three-year-deal will see the VRC and the NJT join forces through fundraising and event support.
Tomorrow at Flemington the NJT will host a sold-out luncheon in the VRC Committee Room and the event's naming rights sponsor TAB will present a $40,000 cheque to the NJT to continue its vital work supporting injured or ill jockeys and their families.
Since 2004, the NJT has helped more than 360 jockeys and their families to overcome financial hardship and cope when jockeys are injured or killed on track.
The trust has distributed over $4.6 million in financial assistance towards specific costs such as funerals, motor vehicles, medical equipment, mortgages, rent, electricity and rates.
In the last financial year the trust assisted 50 jockeys and their families including 16 in Victoria.
NJT Chief Executive Officer Paul Innes OAM said the past year had been difficult in terms of fundraising, with no functions able to be held due to the pandemic.
"While the racing industry was able to continue without crowds throughout the pandemic, sadly it put a stop to our fundraising efforts," Mr Innes said.
"We're delighted to be partnering with the Victoria Racing Club for the next three years to drive fundraising and raise awareness about our important work supporting jockeys and their families experiencing hardship."
VRC Chief Executive Officer Steve Rosich said the VRC is proud to support the NJT in relieving financial hardship for jockeys and their families.
"The skill and talent of our jockeys is something we do not take for granted, whether they are accomplished jockeys like Jamie Kah, Damien Oliver or Craig Williams or apprentices like Will Price, Madison Lloyd or Laura Lafferty," Mr Rosich said.
"In situations where an accident occurs, it is great to know that the National Jockeys Trust is there to offer financial assistance to injured jockeys and their families.
"The VRC is proud to support their incredible work."
National Jockeys Trust Race Day at Flemington tomorrow allows racegoers and racing participants to acknowledge the skill, dedication and sacrifice of riders all over the country.
The race day has been held at Flemington since 2019.
The National Jockeys Trust accepts financial donations all year round. To donate visit https://njt.org.au/donation/donation/.