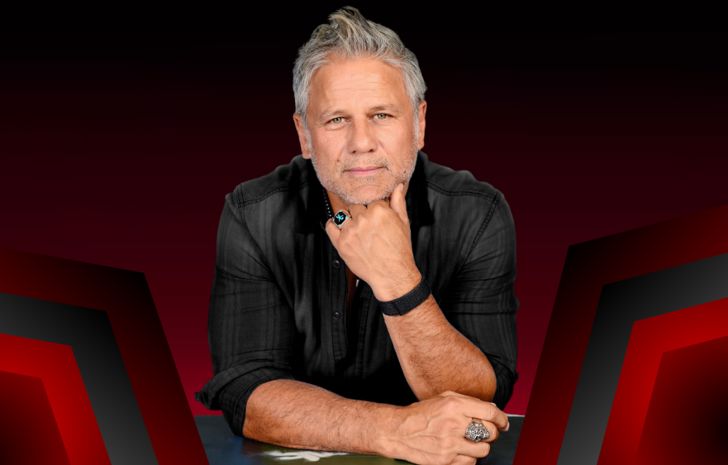 Rock 'n' race
24 October 2023
•
Written by
Sarah Marinos
Jon Stevens is headlining this year's Melbourne Cup entertainment and he's ready to party.
When Jon Stevens last performed as part of the Melbourne Cup Carnival, it was a powerful but surreal experience. It was 2020 and the pandemic was seriously impacting daily life in Melbourne.
The gates of Flemington were closed to the public and, instead of performing in front of thousands of racegoers, Stevens pre-recorded songs on stage at the racecourse. Those hits, including the haunting Never Tear Us Apart, were then broadcast to a locked-down audience watching the Lexus Melbourne Cup from home.
"That was a very strange time for the whole world and it was a weird experience to perform at an empty racetrack. I think Never Tear Us Apart was very significant – I was very aware that everyone was going through stress, no matter who they were, and we all had to stay strong. Singing that song was very powerful," recalls Stevens.
"So I'm very excited to perform again this year with everyone at Flemington. I love racing and I love performing and the Melbourne Cup is a big day.
To be part of a great day of racing and deliver a concert featuring all the greatest Noiseworks and INXS hits, will be epic."
Jon Stevens is rock 'n' roll royalty and is perhaps best known as the frontman of Aussie band, Noiseworks – the band has been around for 30 years and is still going strong. Stevens also took centre stage with INXS after the death of friend and INXS lead singer, Michael Hutchence, and he's had an impressive solo career.
His love of music comes from growing up in a large Scottish Maori family – he is the youngest of 11 children – where someone in the house was always singing. Home was the country town of Trentham on New Zealand's North Island and that's where Stevens developed a love of horses and racing, too.
"Trentham Racetrack was a few blocks from home and as kids, we often went to the stables to watch the horses running around. Growing up in a little town, it was a big deal when the races were on," said Stevens.
"Our household was very musical and my brothers and sisters all had different musical tastes so I grew up listening to the Rolling Stones, Beatles, The Kinks, Tom Jones, Perry Como, Otis Redding, Wilson Pickett and Deep Purple – every kind of music. But I gravitated towards rock because I enjoy the power of rock and roll."
At the age of 16, Stevens had two consecutive number 1 singles in New Zealand and when he moved to Australia, he began his long-running successes with Noiseworks and INXS.
"The 80s were a great time. Some of the greatest Aussie bands came out of that era and Noiseworks happened to be part of that. Then I joined INXS because we all knew each other – Michael and I sang a duet on a Noiseworks album and we had history together. I joined INXS four years after Michael's passing when the band was ready to play again. We toured the world a number of times and then we moved on but it was actually Andy Farriss from INXS who asked me to play more INXS songs at my shows. Coming from the guy who wrote the songs – that was a big honour."
Stevens is now ready and waiting to entertain the crowds at Flemington and it promises to be a musical performance to remember.
"When the audience connects with you and you hit the sweet spot and everyone is singing along to your songs and having a great time – that's the most rewarding feeling."
"To be part of a great day of racing and deliver a concert featuring all the greatest Noiseworks and INXS hits will be epic."