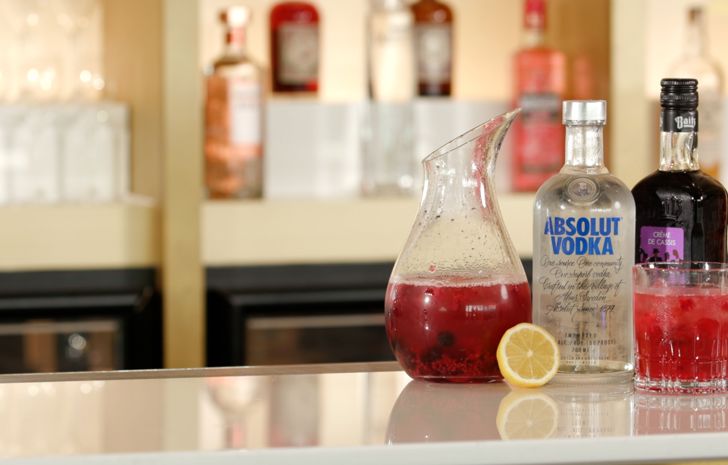 The Woodland Spritzer Cocktail
25 October 2021
•
Written by
VRC
The blackcurrant liqueur and vodka is balanced beautifully with fresh lemon, then topped up with soda water before more berries are stirred through to give you a delicious tipple to share.
In your jug, add your frozen berries of choice to the bottom. Add your favourite vodka, blackcurrant cassis, fresh lemon juice, sugar syrup, and give everything a good stir. Top up with soda water, and give another stir.
Get your favourite glass, add some ice and maybe a few more frozen berries, pour and enjoy this amazingly refreshing cocktail!
Single Glass
30ml Vodka
30ml Cassis (Blackcurrant/berry Liqueur)
30ml Fresh Lemon Juice
15ml Simple Syrup
60ml Soda Water
Garnish: Frozen berries
Jug (4 glasses)
120ml Vodka, we used Absolute
120ml Cassis (blackcurrant/berry liqueur)
120ml Fresh Lemon Juice
60ml Simple Syrup (you can make this at home with a sweetener of choice)
240ml Soda Water
Frozen berries, we used a mix of strawberries/blueberries/raspberries/blackberries