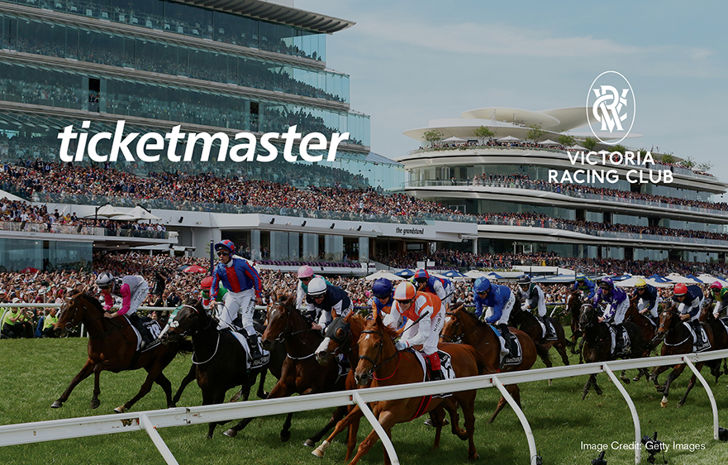 Ticketmaster and the Victoria Racing Club announce ticketing partnership
8 April 2022
•
Written by
VRC
Melbourne, AUSTRALIA — Ticketmaster Australia has announced a partnership with the Victoria Racing Club (VRC). The deal sees Ticketmaster become the club's exclusive ticketing service partner for all race day events held at Flemington Racecourse, including the iconic Melbourne Cup Carnival.
Combined with access to Ticketmaster's world-class ticketing technology and innovation, the deal promises VRC patrons an elevated fan experience. The VRC will leverage Ticketmaster's industry-leading digital ticketing and access control solutions to deliver a completely refreshed experience for all Flemington Racecourse visitors.
Steve Rosich, Chief Executive Officer Victoria Racing Club said, "In partnering with Ticketmaster, the VRC sought a partner that could provide ticketing solutions both now and into the future, focusing on service delivery, leading and innovative technology, global reach and business growth opportunities. In Ticketmaster we believe we have found that partner.
"This partnership connects the VRC to Ticketmaster's global audience, extending our brand around the world and elevating the Lexus Melbourne Cup and the Melbourne Cup Carnival by attracting even more international attendees to Flemington Racecourse.
"Flemington visitors – whether attending one of our world-class race days or a major international music event – can expect an outstanding event experience from ticket purchase to turnout.
"We are thrilled to partner with Ticketmaster and are excited by the opportunities our partnership presents for our VRC members and patrons, and for the VRC brand globally."
VRC will also work with Live Nation, the world's largest live entertainment company, and other content providers to curate and deliver a diversified content offering for both race days and non-race days across Flemington Racecourse.
Moshtix, the industry's leading general admission ticketing provider, will also offer a flexible self-serve solution to the racecourse enabling hirers of the venue to choose a solution that best fits the needs of the event, as well as access to an expanded fanbase across both Moshtix and Ticketmaster audiences.
"Together with Live Nation we're bringing VRC members access to exclusive events including concerts from international and national performers, festivals and events held at Flemington, enhancing the member experience," said Rosich.
As part of the partnership, and in a first for any racecourse in the market, Ticketmaster's Virtual Venue solution will provide all fans visiting Ticketmaster's website with a completely immersive ticket purchase experience. The technology will enable fans to preview their "view from section" around Flemington Racecourse for their desired ticket before purchasing.
Furthermore, a complete upgrade of all access control hardware on site will bring the VRC's entry experience in line with the world's best venues. This upgrade will create a seamless entry experience for all fans while providing live event reporting and real-time insights for the VRC.
"We are excited for the opportunity to work with the VRC and to be a key partner that can support their vision to be recognised in Australia and around the world as a leader in racing and event entertainment," said Gavin Taylor, Managing Director Ticketmaster Australia.
"Our ticketing solutions will provide a seamless event experience for VRC members and fans, while our marketing and insights tools will allow the VRC to continue to reach and grow new audiences both in Australia and internationally."
The VRC is one of the world's leading race clubs and home to Australia's most famous race, the Lexus Melbourne Cup. Founded in 1864, the club is Australia's most recognised race club, as well as one of the world's most innovative. It hosts more than two dozen meetings throughout the year and has around 30,000 members.
The multi-year partnership officially commenced on 1 April 2022, with the VRC's first race day under the new partnership being the traditional Anzac Day Race Day on Monday 25 April. Tickets for Anzac Day Race Day are on sale through Ticketmaster from Thursday 14 April.
"Our partnership with the VRC will be supported by a dedicated team with years of experience to provide reliable support from on-sale through to event day across all events. I look forward to seeing our partnership deliver some amazing events and a world-class experience for fans," concluded Taylor.