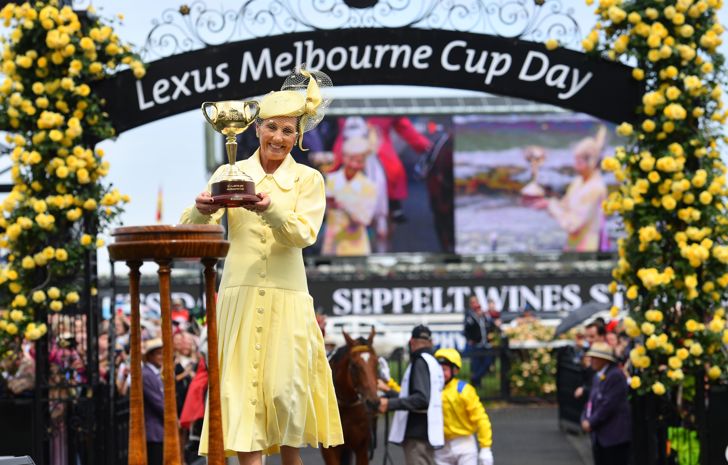 Victoria Racing Club congratulates Amanda Elliott
26 January 2023
•
Written by
VRC
The Victoria Racing Club congratulates former VRC Chairman Amanda Elliott who has been appointed as an Officer of the Order Australia in the Australia Day honours.
Mrs Elliott was awarded the honour for her distinguished service to the horse racing industry through a range of executive roles, and to the community.
Mrs Elliott served on the VRC Board for 18 years before her retirement in 2020, first as a Director then as Vice Chairman from 2011 – 2017 and finally as Chairman from 2017 – 2020.
Mrs Elliott became the Club's first female Chairman in its long history when she was elected to the position. During her tenure as Chairman, Mrs Elliott oversaw many significant projects for the VRC including the world-class Club Stand from inception to completion.
VRC Chairman Neil Wilson acknowledged the achievement and the lasting impact of Mrs Elliott at Flemington.
"The VRC congratulates Amanda Elliott on being appointed an Officer of the Order Australia," Mr Wilson said.
"Amanda is incredibly passionate about Flemington and the VRC and she has left an important legacy that we enjoy the benefits of today, including the Club Stand development. We are so pleased that Amanda's contribution to racing has been acknowledged."
"I feel so honoured & so humbled."

Congratulations to the first female chair of the VRC, Amanda Elliot, who has received a Medal of the Order of Australia for her incredible contribution to the thoroughbred racing industry 🏅
@FlemingtonVRC pic.twitter.com/H6Nqj5qkI3

— Racing.com (@Racing) January 25, 2023