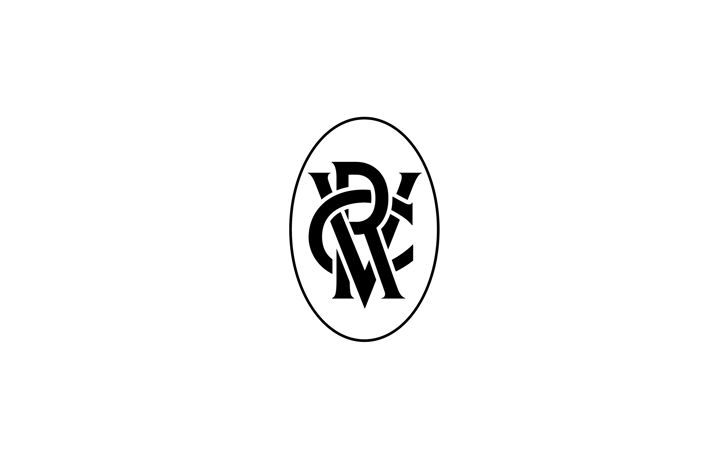 VRC Board Election Result and 2022 Annual General Meeting
14 December 2022
•
Written by
VRC
Victoria Racing Club (VRC) members have returned director Allison Purdey and voted Ann Peacock onto the Club's board at today's Annual General Meeting (AGM), following an election.
In total, four VRC members – two incumbent directors and two additional candidates – stood for two vacant positions.
Ms Purdey was appointed to the VRC board in September this year, filling a casual vacancy and bringing extensive professional experience, strong governance skills and significant racing interests.
Ms Purdey is the Deputy General Counsel at a listed international mining company and an experienced and trusted legal adviser.
Ms Peacock brings experience as a board director as well as skills across a range of areas including leadership, stakeholder management, corporate responsibility, public relations, media, hospitality and event management. She also holds long-time family interests and involvement in horse ownership, breeding and training.
VRC Chairman Neil Wilson said, "I congratulate Allison Purdey and Ann Peacock on their election to the VRC board.
"In the short time Allison has served on the board, she has been a valued contributor to the VRC, offering expertise which is central to the Club's future direction.
"I welcome Ann to the VRC board. She will be a great asset to the Club, bringing a long term passion for thoroughbred racing and extensive senior executive experience.
"On behalf of the board I would also like to thank outgoing director Vicki Canning for her contribution and we wish her the very best."
At the AGM, Mr Wilson and VRC CEO Steve Rosich acknowledged the highlights and challenges of the 2021/22 racing season.
The ongoing effects of the pandemic continued to impact the Club's core revenue from race days and events, with a loss of $16.96 million after depreciation and amortisation recorded to 31 July 2022.
Mr Wilson said revenue streams were heavily affected as a result of the pandemic and lockdowns.
"While we were delighted to welcome limited crowds back to Flemington, they were mainly under imposed COVID-19 restrictions which meant the Club's core revenue streams from the Melbourne Cup Carnival, membership, corporate hospitality, food and beverage and general ticket sales were impacted significantly."
Mr Wilson said the return of Cup Week crowds was a turning point for the major event industry in Victoria.
"Following the statewide lockdown, we were restricted to welcoming 35,000 racegoers to Flemington for the four days of the 2021 Melbourne Cup Carnival. While the Carnival was conducted under strict health measures, having some level of attendance on course was a triumph for all involved – the Club and its members, our partners, the Victorian racing industry, Victorian Government, a wide variety of industry bodies and other stakeholders.
"We saw record engagement for Cup Week in 2021, with more than 1.9 million Australians watching Verry Elleegant charge to a historic win in the Lexus Melbourne Cup across Network 10 and 10Play, with audiences across the Racing.com, Sky and TAB platforms pushing the total audience beyond 2.5 million viewers.
"Domestic wagering turnover reached new heights of $724.1 million for the four day Carnival, up 7.6 per cent from 2020, and Lexus Melbourne Cup Day 2021 achieved a record result of $372.8 million, up 1.9 per cent.
"Significant steps were taken in strengthening safety protocols for our greatest race, the Lexus Melbourne Cup, with enhanced pre-race screening and more stringent requirements on international horses.
"And more than $1 million was raised for our charity partner Very Special Kids through Pin & Win across our three-year partnership, including $310,000 in 2021," Mr Wilson said.
As well as looking back at the previous season, the AGM also recognised the highlights of 2022 and the recent Melbourne Cup Carnival, including:
Safely welcoming more than 244,000 fans back to Flemington despite some challenging weather conditions on the first two days.
The Network 10 broadcast, combined with VRC's digital and social platforms, setting new records for audience numbers in Australia and internationally.
The inaugural TAB Champions Stakes Day, ensuring the Melbourne Cup Carnival ends with a championship race day where the best meet the best across 1200m, 1600m, and 2000m, and providing the perfect finale to one of the greatest weeks in world racing.
A record wagering result for the Melbourne Cup Carnival with an increase of more than 7% on 2021's record.
The Lexus Melbourne Cup Tour celebrating 20 years with the famous three-handled Cup travelling across Australia, New Zealand and Singapore, visiting 33 different locations.
Australian Childhood Foundation becoming the 16th charity to partner with the VRC, with more than $480,000 raised in the first year of the Pin & Win partnership.
The 60th anniversary of Myer Fashions on the Field fashion event which showcased inclusion and individuality with new Best Dressed and Best Suited categories.
In closing the meeting, Mr Wilson thanked the VRC Board, management, and entire VRC team for delivering incredibly well as they managed the impact of the pandemic as well as continuing to focus on the future for the Club.
"We are now looking forward to a more positive financial future and to investing in the Club's assets over the coming years."
Mr Wilson thanked the Victorian Government, Racing Victoria, corporate partners and sponsors for their ongoing support during the year and acknowledged the Club's loyal members.
"Our Club has survived a very difficult period due to your support, and we look forward to you all enjoying your membership to the fullest in the coming years."