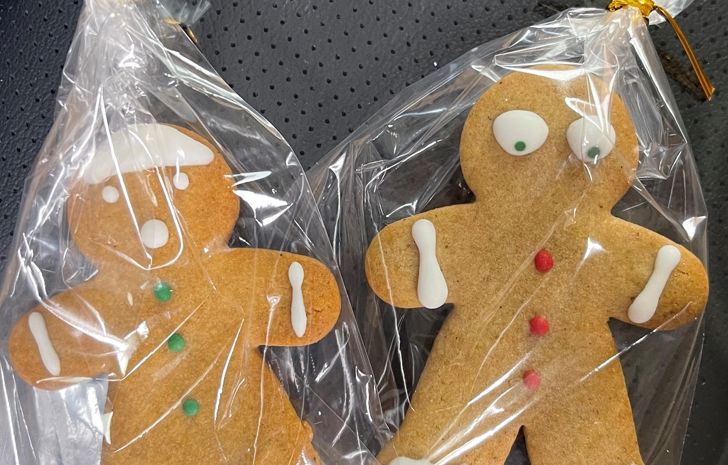 VRC celebrates with Wingate Community Centre
20 December 2022
•
Written by
VRC
Wingate Avenue Community Centre is a local organisation that's doing wonderful work for the Flemington community.
Located in amongst the government housing precinct, Wingate Avenue Community Centre aims to enable positive community wellbeing with a focus on learning and social activities, especially for people who are experiencing disadvantage.
They offer a range of initiatives including affordable childcare, English as a Second Language, cooking and hospitality courses, computer courses, legal assistance, employment assistance, Women's Group, and a range of social activities to support people living here to build healthy relationships.
The VRC has built a relationship with this worthy organisation, with some team members recently helping with gardening and general maintenance.
We were proud to contribute to their end of year celebration by gifting 350 gingerbread people baked by Crown catering to be included in the gift hampers for residents.
We also provided leather pouches from our events team that are being used as pencil cases by children in this community.
Learn more about the VRC's long and proud history of supporting the community through a number of community programs.