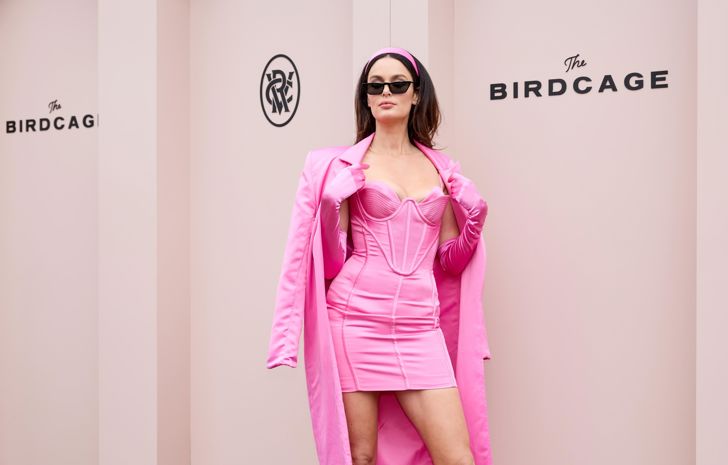 World famous Birdcage revealed for 2023
31 August 2023
•
Written by
VRC
The Birdcage Enclosure will be a place of "Unbridled" joy this Melbourne Cup Carnival as the world's most lavish temporary facility for corporate guests and VRC Members starts to come to life at Flemington Racecourse.
Each spring, a magical mini metropolis is erected with VRC partners including Lexus, Penfolds, Tabcorp, Furphy, G.H. Mumm, Schweppes, News Corp and Crown Melbourne among the businesses creating remarkable bespoke buildings offering unparalleled levels of design, sophistication, catering and entertainment, which have become a hallmark of Cup Week.
This year's theme "Unbridled" will transport members and guests to a futuristic landscape, a nod to the daring and adventurous set to intrigue and delight racegoers.
Anchored by the VRC's own enhanced Bird Bath Bar, the crowd-favourite returns with a new modernist look including a boutique food and beverage outlet, along with ample unreserved seating, live entertainment and much more.
Principal Partner Lexus will once again take a prime position within the Birdcage Enclosure with LANDMARK by Lexus, a luxury three-story pavilion with exteriors exclusively designed by Koichi Takada Architects, showcasing the best from the fields of culinary, design, and entertainment underpinned by Japanese omotenashi hospitality and unmissable views over Flemington Racecourse.
Lexus Australia Chief Executive John Pappas said, "Lexus will once again showcase innovation and elegance this year, emphasising elements that remain close to the source. Together with Koichi Takada Architects, our unbridled approach will demonstrate how less can be more, with natural shapes and materials harmonising to produce a multi-level oasis that encapsulates the best of both Japanese and Australian vistas.
"Our design, entertainment and culinary collaborators will also show their unbridled flair with imaginative and engaging concepts that will deliver an amazing experience for all LANDMARK by Lexus guests."
The build for this year's Birdcage Enclosure started in July and will involve more than 2,500 people from the VRC and leading creatives, builders and suppliers including Gloss Creative, Dot Dot Dash, The Big Group, Stella & Co, PIM Group, Harry the hirer, MAAKE, Spacecube, MADE Experiences and ESE The Agency.
VRC Chief Executive Officer Steve Rosich said the new Birdcage Enclosure design will transform Australia's most prestigious member and corporate hospitality experience yet again.
"The Birdcage Enclosure has long epitomised the glamour and elegance of the Melbourne Cup Carnival and the VRC are thrilled to be working with our partners and industry leaders to create something truly exceptional, an unbridled experience to set Flemington apart on the world stage," Mr Rosich said.
"The Birdcage Enclosure is a space like no other, it encourages each VRC partner to conjure up a world of their choosing, a tangible expression of their brand and the ultimate escape from the everyday.
"The Birdcage Enclosure is the place where valued partners and clients can forge and strengthen ties while taking in exceptional sport and entertainment.
"The VRC's Principal Partner Lexus alongside Penfolds, Tabcorp, Furphy, G.H. Mumm and News Corp will join new additions Schweppes and Crown Melbourne to round out the sponsor marquees in the Birdcage Enclosure for 2023.
"We look forward to revealing more ahead of Cup Week and welcoming VRC members, guests, sponsors, and corporate partners into the refined and magical experience that is the world-famous Birdcage Enclosure on Penfolds Victoria Derby Day."
In a major event first, Curtis Stone's Michelin-starred Los Angeles restaurant Gwen will take up residence in The Birdcage Enclosure across Cup Week, playing host to VRC members and guests. It will be the first-time the tastes of Gwen will be brought to Australia, with the collaboration bringing together the best in culinary expertise and excellence for days only at Flemington.
Curtis Stone Events will also deliver Lucky's, a new corporate hospitality experience in The Birdcage Enclosure.
The Big Group will create the culinary experience in the VRC's Bird Bath Bar, fully inclusive private marquees for corporate guests playfully titled Bridled and Unbridled and partner marquees including Lexus, G.H. Mumm, Tabcorp, Penfolds and News Corp.
Food & Desire will curate the menu for Schweppes as well as in the fully inclusive private marquee Cavesson and will work hand in hand with Furphy to curate an exceptional marquee experience for their guests.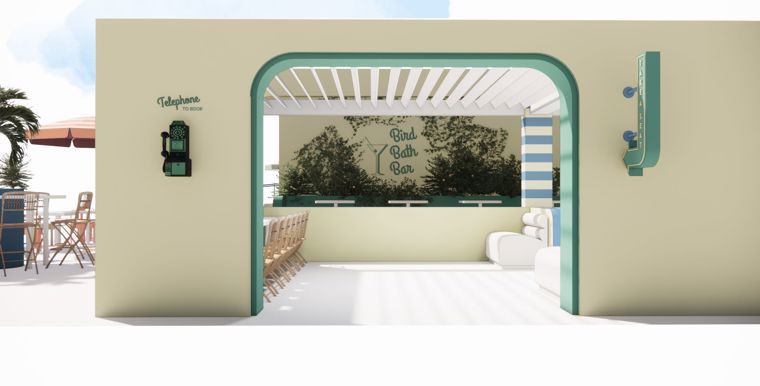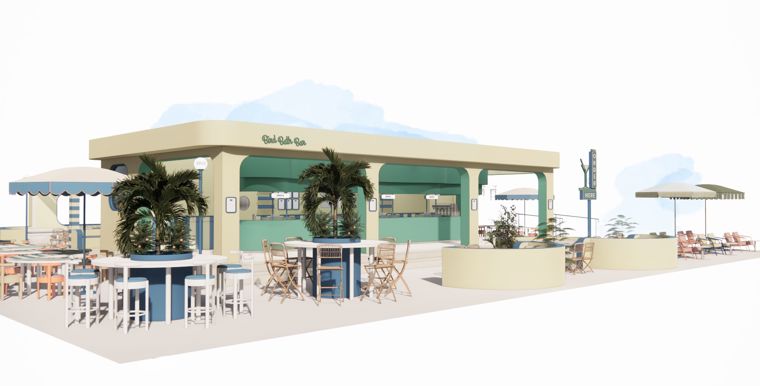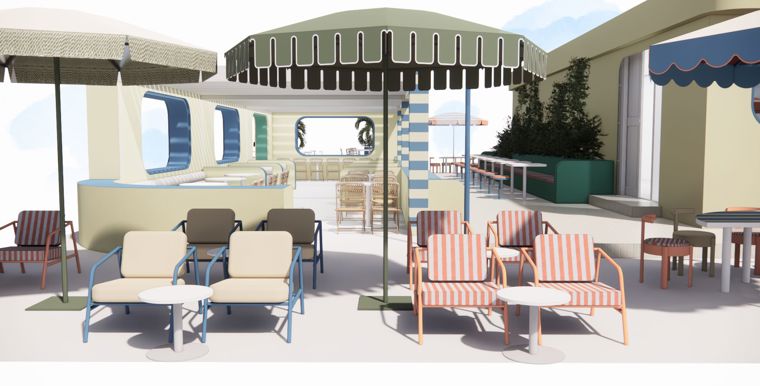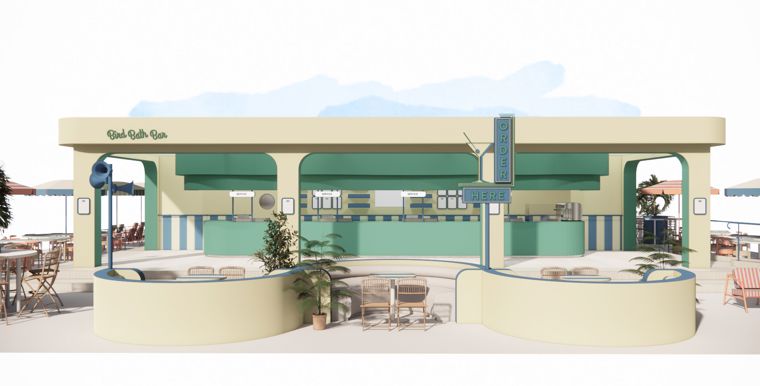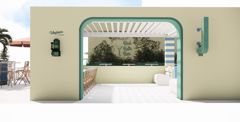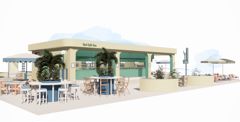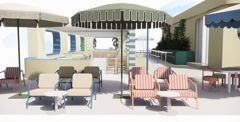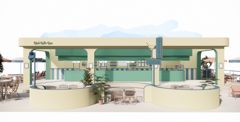 The 2023 edition of The Birdcage Enclosure will again encompass The Rails Promenade, where members can enjoy the race day in an outdoor setting with exceptional trackside views, super screens and betting facilities with accredited caterers including The Big Group, Curtis Stone Events and Libby Reid Catering. For more information about ticketing for VRC Members visit the Members Carnival Guide 2023.
Every year Cup Week attracts around 250,000 racegoers to Flemington and contributes more than $422 million to the economy in its home state of Victoria, Australia.
The 2023 Melbourne Cup Carnival begins on Saturday 4 November with Penfolds Victoria Derby Day, followed by Lexus Melbourne Cup Day on Tuesday 7 November, Kennedy Oaks Day on Thursday 9 November, and concludes with TAB Champions Stakes Day on Saturday 11 November. Melbourne Cup Carnival tickets including corporate and members packages now available.
---
FAST FACTS
The Birdcage Enclosure build commences in July and finishes on Penfolds Victoria Derby Day eve, a 15-week build.
The Birdcage Enclosure is built over 18,000 square metres.
More than 2,500 people are involved in the building and servicing of The Birdcage Enclosure.
There is more than over 5000sqm of multi-level structure in The Birdcage.
More than 300 Tonnes of timber, wood and soil from the 2022 Melbourne Cup Carnival was re-purposed post the event.
The first Birdcage marquee was Carlton & United Breweries in 1988.