DETAILS
---
Capacity: 2500
---
The Atrium offers an appealing space to host any large event, giving you all the choice and flexibility to ensure its success.
As one of Melbourne's most renowned and stylish events spaces, The Atrium has hosted fashion shows and gala dinners, cocktail parties and graduation ceremonies.
This is Flemington's most flexible function space, with a total capacity of 2,500 pax, there's enough room here to really go big. Yet movable walls make it perfect for conferences, product launches or a private soirée.
Floor-to-ceiling glass windows, high ceilings, an outdoor balcony and bar, in-built lighting and TV screens also feature. Whatever your event, you can't go wrong in The Atrium!
---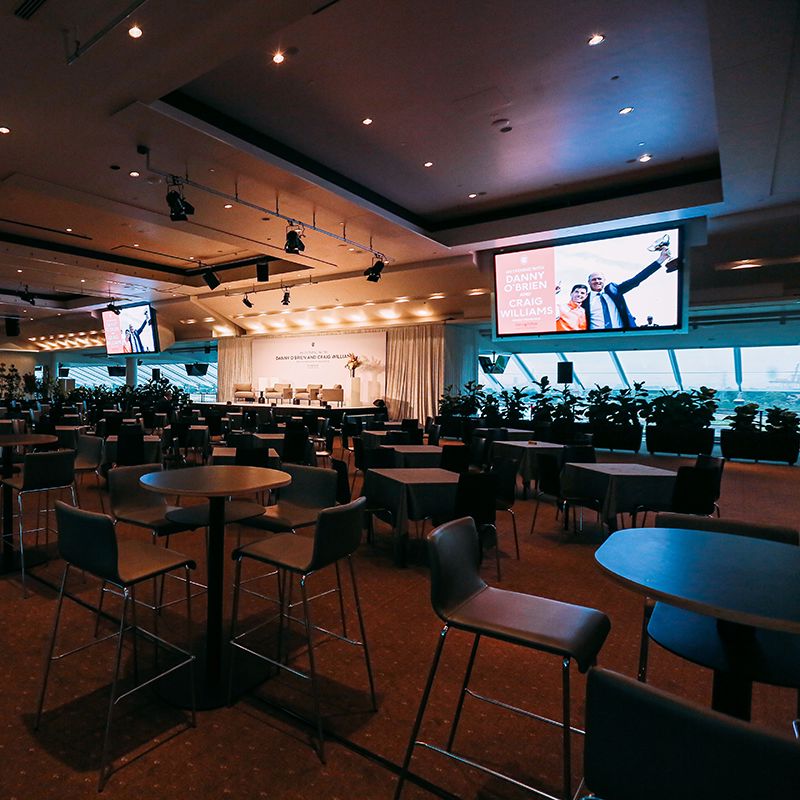 LOCATION
A monumental space to create wonderful memories
Situated on Level 2 of The Grandstand, The Atrium is a vast space with views that extend out across the world-famous racetrack all the way to the Melbourne city skyline.