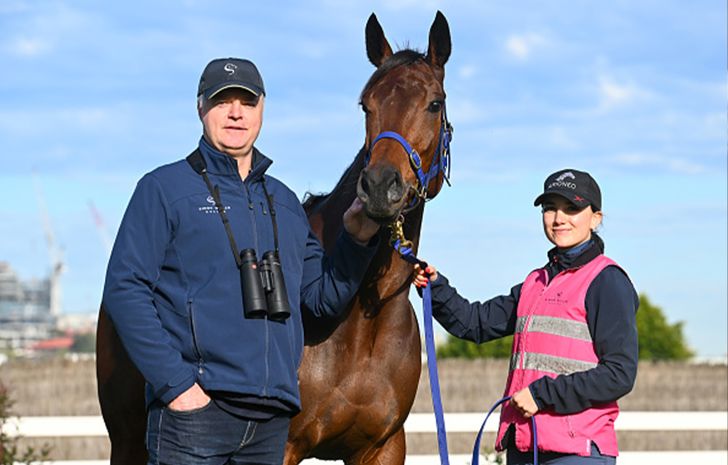 Amelia's Jewel to shine in Melbourne
14 September 2023
•
Written by
Trent Crebbin – Racing & Sports
Boom Western Australian filly Amelia's Jewel is set to have her first run outside of Perth in Saturday's Group 2 Let's Elope Stakes (1400m) at Flemington. How does she rate against the top mares in the country and those who have made the trek before her?
She's been one of the most talked about horses in the country for a while now, winning the Group 1 Northerly Stakes (1800m) as a three-year-old filly in impressive style before an enormous flashing second over what seems an unsuitable distance in The Quokka (1200m) in April.
Now we get to see Amelia's Jewel travel East, and where better to see her than Flemington this Saturday where she's odds-on in early betting for the Group 2 Let's Elope Stakes (1400m). So, where does she fit in this much bigger pond?
Many would consider Fangirl to be the benchmark female miler in the country (excluding the sprinting Imperatriz). On the Timeform scale she's rated to a peak of 117 and ran to 116 winning the Group 1 Winx Stakes (1400m) first up.
Amelia's Jewel is rated 114 but with every indication that she's a fair bit better than that, given the sectionals she's been able to run in highly inefficient, slowly run races.
That's already very promising, at least for this Saturday, because over the past five years, the Let's Elope winning average sits at 108.4. Amelia's Jewel's last four starts would win a typical Let's Elope with varying levels of comfort, and in some years, seven of her nine career starts are good enough to do so.
Interestingly, the mare that Amelia's Jewel is instantly and naturally compared to, Arcadia Queen, ran in the Let's Elope in 2020 and was beaten by Pretty Brazen when still building fitness off a long spell.
Arcadia Queen was rated a very high 121 off her Group 1 Kingston Town Stakes (1800m) win, also as a three-year-old filly and would match that number twice in both the Group 1 Caulfield Stakes (2000m) and Group 1 Mackinnon Stakes (2000m) in her five-year-old season.
Amelia's Jewel isn't at that level yet but she's promised to be something like that, and Simon Miller has planned a well thought out preparation that should hopefully unlock her full potential.
Potential targets in Sydney may await Amelia's Jewel later this Spring but the Group 1 W.S. Cox Plate (2040m) is still an option, if not this year then next, and as the hardest race to win in Australia, she'd need to deliver on all her promise and then some.
Even with a mare's allowance she'd need to run at least 120 to be winning, but I think the biggest point in favour of her being able to get to that mark is how few times she's been in a 'good' scenario.
The general consensus is that 1600-2000m will be most suitable, and she's yet to find a genuinely run race in that range. She's shown she's able to sprint quickly off fast and slow tempos, but her runs at a mile and beyond haven't been a true test of stamina.
Without the likes of Winx, and more recently Verry Elleegant and Anamoe, Australia wants a new middle-distance champion. Hopefully Amelia's Jewel can deliver on all she's promised ahead of a big Spring that kicks off at Flemington this Saturday.