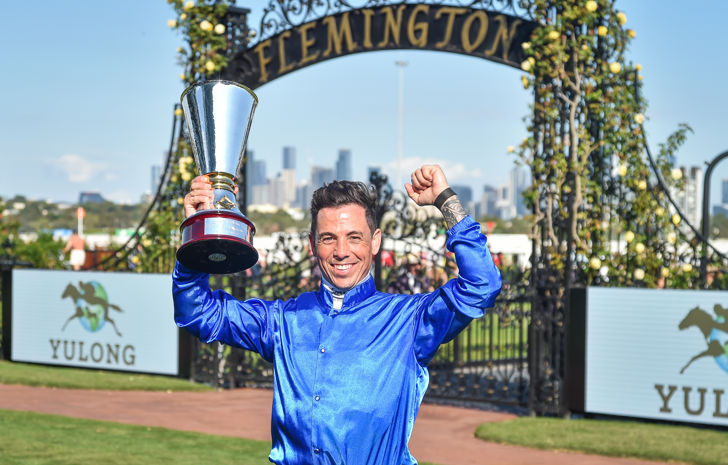 Dean Holland permanently honoured at Flemington
17 May 2023
•
Written by
VRC
The VRC will forever honour jockey Dean Holland at Flemington with the Dean Holland Trophy, a new annual award that will be presented to the winning jockey of the Group 1 Yulong Stud Newmarket Handicap.
Dean captured the hearts of people across the nation after his win in the 2023 Yulong Stud Newmarket Handicap aboard In Secret, a ride he acquired after the injury to Jamie Kah earlier in the day and he executed to perfection.
Dean displayed all the attributes of a top sportsman in the moments after the race as he accepted the prize with humility. His first thoughts were with Jamie Kah and fellow injured rider Craig Williams.
With the support of Dean's family and the Victorian Jockeys Association, the award will take the form of a handmade silver trophy from local gold and silversmith, Peter Gertler.
VRC Chairman Neil Wilson said the VRC was pleased to be able to honour Dean who was a regular rider at Flemington.
"With the support of the Holland family, and the Victorian Jockeys Association, we are pleased to be able to permanently acknowledge Dean at Flemington," Mr Wilson said.
"Dean was a bright light in the lives of so many and our thoughts remain with his family and friends. His legacy will live on through the Dean Holland Trophy and I have no doubt this race will hold extra significance to Dean's colleagues in the Victorian jockeys room."
The VRC will also acknowledge Dean on Saturday 20 May on VRC National Jockeys Trust Race Day with the naming of a race, In Memory of Dean Holland.