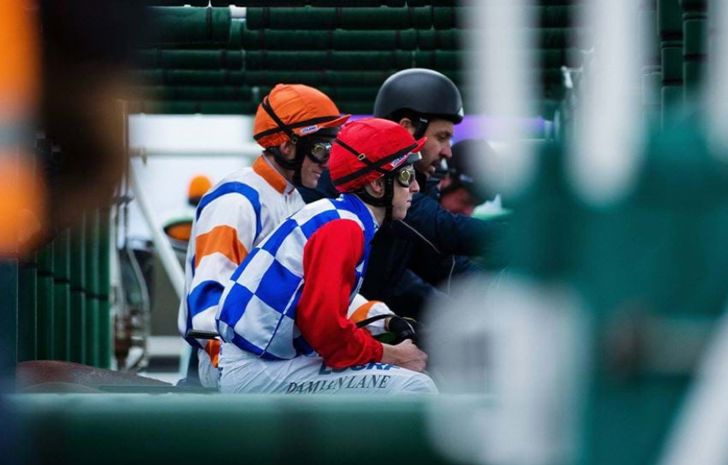 Doctor John McCorkell is in the house
15 May 2023
•
Written by
VRC
Dr John McCorkell is the VRC's Club Doctor who takes care of the jockeys, trainers, strappers and barrier attendants at Flemington. A lifelong racing enthusiast and his connections to racing date back to his father working on the tote at the track.
"When I was offered this job by the VRC, it was like asking a kid if they wanted the keys to a lolly shop. My love of racing goes back years to when I was a kid coming to Flemington with my parents in the 1960s. I'd put on my school uniform and a tie, go into the Members with Mum and she'd say 'meet you after the third race' and I was let loose.
I started my own medical practice close to Flemington in 1980 and have jockeys, trainers and racing officials as patients. When the Club Doctor before me retired, I was offered the role.
On race days I'm at Flemington from about 8.30am. There's a constant hum and everyone is charged up. I check the jockeys because they have a strenuous job to do and we have to be alert if any of them have injuries. Some of them might need a pre-race check to ensure they are fit to ride. If we are concerned, we can stand them down with the stewards.
When the races start, I'm riding in the back of the ambulance. We are stationed where the straight meets the course proper and pick up the field there. When I'm in the ambulance you normally can't hear anything but for the Melbourne Cup it's different. You hear the crowd.
I've been overseas to Ascot, Japan and Hong Kong but the Melbourne Cup is something else. 
And I still think I'm the kid given the keys to the lolly shop."
---
VRC National Jockeys Trust Race Day acknowledges the amazing jockeys who bring every race to life with dedication, bravery and skill. Join us as we raise awareness and funds for the National Jockey Trust which provides a range of important support to ill or injured jockeys and their families. Tickets selling fast, don't miss out!