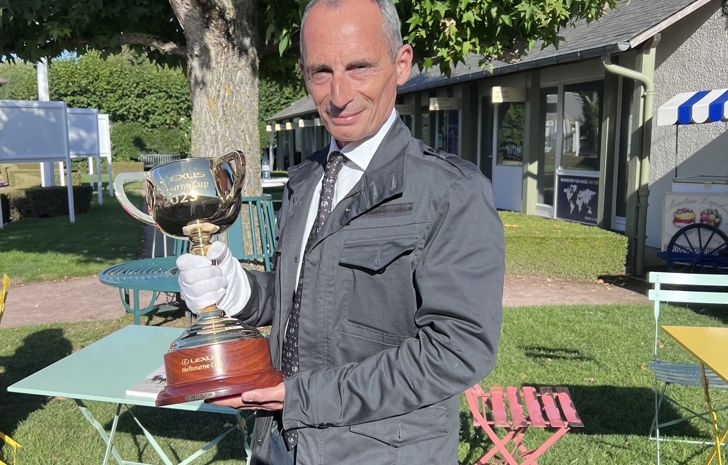 Francesca Cumani talks Americain with jockey Gérald Mossé
22 August 2023
•
Written by
VRC
Americain's 2010 victory in the Melbourne Cup was celebrated not only for breaking the dominance of local and international competitors, but also for adding an international flair to the prestigious race. His win demonstrated the growing influence of global racing connections in the world of thoroughbred racing.
Foaled on April 20, 2005, Americain was a bay gelding bred in the United States but trained in France by Alain de Royer-Dupré. His sire was Dynaformer, a prominent stallion known for producing successful turf and distance runners, and his dam a mare named America, which gave him his name.
The Melbourne Cup victory in 2010 marked a remarkable moment in Americain's career. Ridden by jockey Gérald Mossé, he showcased exceptional stamina and speed in a win that was particularly significant because it marked the first time a French-trained horse had won the Melbourne Cup. He passed away in 2022 at the age of 17 after a successful post-racing career at stud.
Catching up with VRC Ambassador Francesca Cumani at Deauville, Mossé recollected the incredible feeling of winning the Melbourne Cup declaring that "one minute you're a jockey, the next minute a rockstar."
Mossé hopes to close out his career with one more visit to Flemington this November for another try at the greatest prize in racing.
The Lexus Melbourne Cup is currently in France as part of the 21st Cup Tour. You can follow it's journey around the globe on our website, as well as on Instagram and Twitter.