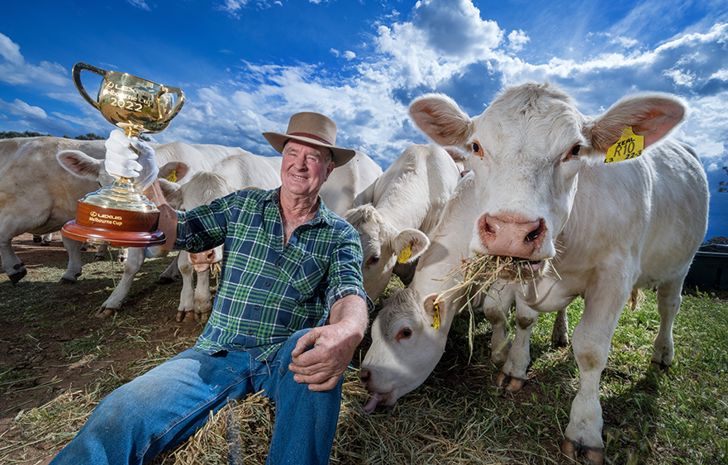 More than $500,000 raised through Melbourne Cup Carnival Flood Relief
31 January 2023
•
Written by
VRC
More than $500,000 has been raised through Melbourne Cup Carnival Flood Relief for flood impacted communities across the country.
Communities impacted by devastating floods in late 2022 have received more than $500,000 worth of donated funds raised through the Melbourne Cup Carnival Flood Relief and Recovery Pledge. The Melbourne Cup Carnival partnered with not-for-profit donation platform GIVIT late last year to raise funds to support people affected by devastating flooding across the country.
Funds were donated by many of those who were part of the 2022 Melbourne Cup Carnival, from organisations, industry participants and racegoers. Donations include those from Lexus Australia, Network 10, Tabcorp, Furphy, the Melbourne Racing Club Foundation, Ascot Racecourse in the UK, the Victorian Jockeys Association, UNIbet, MSS Security, the Highland Foundation and the Victoria Racing Club (VRC).
GIVIT CEO Sarah Tennant said the funds were used to provide critical support to people across Victoria and New South Wales.
"A family in Echuca including a child with an intellectual disability lost everything in this disaster when flood waters inundated their home," said Sarah.
"Thanks to these donations GIVIT was able to provide them with critical supplies such as grocery, fuel and clothes vouchers to assist them while they stay with friends and rebuild their lives.
"A farming family in Whanregarwen who had been working 18 hours a day to fix their farm and home which were destroyed in these floods also received grocery and fuel vouchers to help them through their recovery.
"GIVIT was able to provide a new car seat to a young family in Kialla who had recently arrived in Australia on protection visas and were severely impacted by floods.
"These donations may seem simple but their impact on communities who have experienced a traumatic event can't be underestimated."  
VRC Chief Executive Officer Steve Rosich said it was great that the Melbourne Cup Carnival partnered with GIVIT to provide much needed support for flood-affected communities across Australia.
"The Melbourne Cup Carnival provided a platform for everyone to come together and support Australian communities doing it tough and through GIVIT ensure that people are provided with what they need to rebuild their lives following last year's extreme weather event," Mr Rosich said.
GIVIT works directly with local councils, outreach teams, charities and community groups to identify exactly what's needed to make sure people get what they need, when they need it.
GIVIT.org.au is an easy and efficient way of donating directly to people impacted by disasters without overwhelming charities and frontline services on the ground.