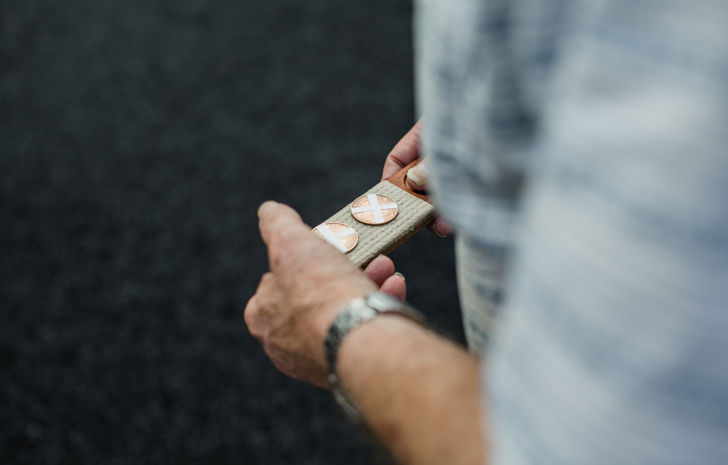 Two-Up at Flemington
12 April 2022
•
Written by
VRC
The game Two-up is a unique part of our Australian Heritage and sits alongside Henry Lawson, Banjo Patterson and the infamous Ned Kelly as a national icon and everlasting in our culture. Two-up is celebrated as Australia's oldest and fairest gambling game and is referred to affectionately as 'the greatest game of all' due to the atmosphere and excitement it creates.
The game first arrived on Australian shores with the convicts in the late 18th century and has been played by Australians throughout the settlement of our great country, the gold rush and the two world wars and has become a trademark of ANZAC Day. The first legal game of Two-up was held at Flemington on April 25, 1991.
HOW TO PLAY
The game is controlled by a person called the Boxer. The objective of the game is to spin a set of heads three times in a row. The spinner's original stake must stay in the centre for a minimum of three spins before he or she can collect their winnings from the centre. Each successful spin of two heads will double the centre stake. Meanwhile, side bets are made on the outcome of each spin (the head better generally holds the wager). When the side bets are set, the Boxer moves to the centre of the pit and places the pennies on the Kip with one head up and the other down (if using three coins, the coins should be placed two heads up and one down).
Once the coins are placed on the Kip, the Boxer hands the Kip to the Spinner and shouts, "No more side bets please, the centre is covered.", "Are you ready?", "Come in spinner!".