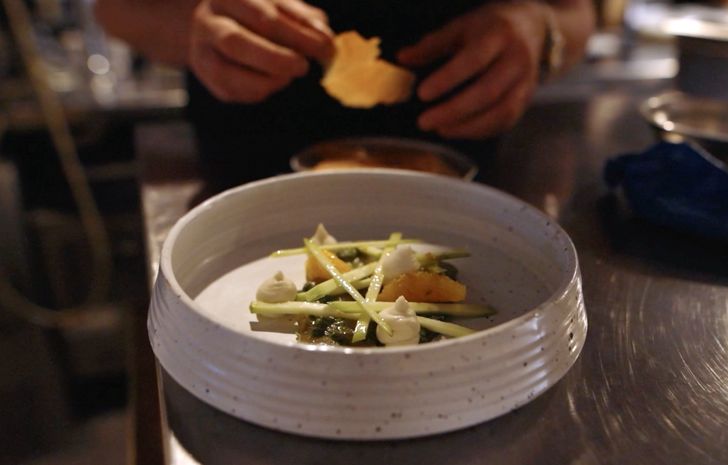 World class chef bringing the heat to sold out Long Lunch
23 February 2023
•
Written by
VRC
Atlas chef Charlie Carrington brings a Cuban-inspired menu to Flemington's famous front lawn for the annual Long Lunch.
It's sold out for a reason! Lucky guests dining at Flemington on March 1 for the annual  Long Lunch will be treated to a visual and culinary delight.
The seasonal menu will be accompanied by a matching wine list expertly curated by Penfolds. With live music and the opportunity to win prizes, it all adds up to a wonderful afternoon on the Members Lawn.
At only 29, Charlie Carrington is one of Australia's most respected chefs. Beginning his career at 16 with Vue de Monde, he has travelled the world extensively and worked in some of Australia's best kitchens. He combined these experiences to open his own restaurant, Atlas Dining, in 2016.
In its very first year, Atlas Dining was awarded Melbourne's Best New Restaurant and one hat in The Age Good Food Guide. Atlas Dining is unique in that it changes its style of cuisine every few months, devoted to being a scholar of food from around the globe and the cultures and traditions that surround them. While each menu is Charlie and his team's own interpretation, traditional ingredients and cooking techniques remain prominent and celebrated.
The menu for the Long Lunch is loosely based on the restaurant's Cuban menu. Charlie loves to cook the dessert dish in particular – a decadent pineapple and rum cake with crispy coconut on the bottom and a rum creme anglaise. "It has such good textures and looks sharp."
His favourite dish on the menu to eat is the cured snapper. "Sliced thinly and dressed in a green dressing called mojo verde with tapioca crisps and green mango, the dish has unique items but the flavours feel familiar."
In an added bonus for VRC Members, they will be able to enjoy Charlie's food throughout the Flemington Racing Spectacular as we feature dishes inspired by his Long Lunch menu in various venues across Flemington.
While the Long Lunch is sold out, you can find out more about the event and join the waitlist.