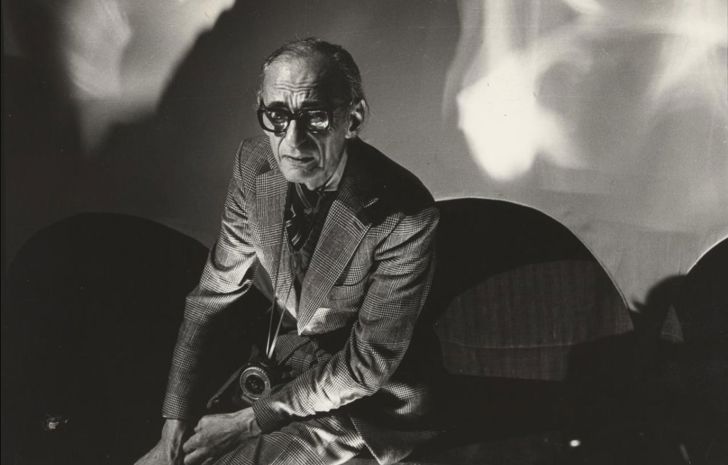 Athol Shmith : The man behind the Photo Finish
5 February 2023
•
Written by
VRC
We revisit the work of renowned fashion and society photographer Athol Shmith who helped found the photography collection at the National Gallery of Victoria in 1968, but also co-developed the 'Photo-Finish' camera that revolutionised racing.
Horse racing and high fashion have always enjoyed a close association, and there was one professional image maker who has a special link to Flemington in more ways than one. Athol Shmith (1914-1990), one of Australia's leading portrait, fashion, and advertising photographers, deftly chronicled the style and glamour of Melbourne society during a successful career that spanned decades.
Shmith established his photography business in the Rue de la Paix building in the 'Paris End' of Collins Street, Melbourne, in 1939, and it soon became a glamorous local landmark. This was very much the early days of fashion and photography, as many of the popular magazines and periodicals mostly featured the latest fashions, shoes, and hat styles in illustrative form, and tended to look to Britain and Europe for trends, rather than home.
At the time, very few professional models were available, as modelling was not yet considered a respectable pursuit, so the resourceful Shmith decided to recruit attractive young ladies from leading Melbourne families.
By establishing this connection between high society and modelling, he legitimised fashion photography, and throughout the 1940s he honed his elegant style, precisely lit, sophisticated black-and-white portraiture, often based in the studio. This glamorous, stylistically modern approach was not dissimilar to work being produced by photographers overseas such as George Hurrell, Cecil Beaton and Richard Avedon and helped to put Australian fashion photography well and truly on the map.
His subject matter ranged from society weddings and debutantes' balls to portraits of visiting celebrities such as Laurence Olivier and Vivien Leigh, as well as astonishing portraits of Melbourne beauties such as model and violinist, the wasp-waisted Patricia 'Bambi' Tuckwell (who later became his second wife).
Shmith steadily established a portfolio of outstanding advertising and editorial work and his innate appreciation of elegance and beauty invariably led him to racehorses and the track.
Remarkably, in 1945, he co-developed the 'Camera Graph' continuous-flow film system, more commonly known as the 'Photo-Finish' camera, which revolutionised horse racing.
This connection with fashion, photography, racing and indeed Flemington, was forever forged.
Throughout the late 1940s and 1950s, photographers like Shmith, Henry Talbot (and even a young Helmut Newton who shared a studio with Talbot in 353 Flinders Lane) continued to shape the face of fashion and style in Australia, and a new female confidence emerged. Women began to turn to homegrown designers and began to take their fashion and beauty clues from local society style setters.
Flemington provided a wonderful opportunity for racegoers and fashion lovers to show off current styles, beginning when Archer first won the Melbourne Cup in 1861.
The Fashions on the Field competition debuted in 1962, and was an instant success, helping women and designers to push boundaries, and encouraging the participants to be bold and confident with their fashion choices.
Athol Shmith coincidentally photographed several of the early competition winners, and his stunning images are not only important fashion references, but they also capture some of the great Australian beauties of that time.
Elly Lukas was the winner of Fashions on the Field in 1963, a Greek/Australian model with great poise and style, who was considered one of Australia's most beautiful women and was the first Greek migrant to walk the fashion runways across Australia and overseas in the 1950s.
Fluent in three languages, the coolly sophisticated Lukas commenced her career modelling collections of hats, accessories, and haute couture and was regularly shot by Shmith. Her winning outfit in the 1963 competition was a chic, knee-length silk coat over a silk dress with applique flowers at the bust, accessorised with a tall, Nefertiti inspired white hat, neat purse, and matching pumps. Lukas later set up her own beauty and modelling academy in Collins Street, The Elly Lukas School of Elegance.
The willowy brunette model Maggie Eckhardt won Fashions on the Field three times – in 1965, 1967 and 1971 – and was also shot by Shmith on many occasions. Eckhardt was one of Australia's most successful models, who went on to work internationally, featuring on covers of British, French, and of course, Australian Vogue.
She was also friendly with British supermodel Jean Shrimpton, who famously shocked the racing establishment in 1965, when she wore a simple white mini dress with no stockings nor hat to Derby Day at Flemington, creating a controversy in still-conservative Melbourne that broke new barriers for women's fashion. There is a lovely photo of Shrimpton and Eckhardt chatting at Flemington in 1965, Eckhardt looking resplendent in a white button-through tailored coat dress and the most magnificent zebra print turban style headpiece.
Shmith also photographed the striking brunette, model Ann Hamilton, winner of Fashions on the Field in 1969. Hamilton was clearly a favourite of Shmith's, as she features in many of his photos over the years right into the 1970s, a patrician beauty with masses of dark hair. Her winning outfit was a very jazzy belted pantsuit, worn with a low-brimmed hat, the first time a pantsuit had taken out winner's honours.
Interestingly, Lukas, Eckhardt and Hamilton were all winners in the 'Professional' category, which meant that as professional models, they were specially dressed by local couturiers, to promote the fashion house, a concept that would still work well today!
Fashions on the Field is now into it's 60th year, a cultural event that has not only reflected the looks that were in vogue at the time but has also championed a spirit of creativity, bravery, and individual expression.
Shmith went on to help found the photography collection at the National Gallery of Victoria in 1968 and was senior lecturer in-charge of the Department of Photography, School of Art and Design at Prahran College of Advanced Education 1971-1979, teaching a new generation of photographers, including Bill Henson and Carol Jerrems. Collections of Shmith's work are in the NGV and the National Gallery of Australia, a beautiful chronicle of a bygone era and a fashion and beauty industry finding its feet.
VRC members have the opportunity to attend a private viewing of the NGV's latest exhibition each year, with 2023 featuring Alexander McQueen: Mind, Mythos, Muse.  Showcasing in excess of 100 garments and accessories alongside more than 70 artworks, Alexander McQueen: Mind, Mythos, Muse is the first major Australian exhibition to explore McQueen's thought-provoking and singular viewpoint.
Date: Wednesday 8 February 2023
Time: 6:30pm – 8:30pm
Location: The Great Hall, NGV International, 180 St Kilda Road, Melbourne, 3000
Dress code: Lounge suit, no denim
Ticket limits: 1x Member and 5x Guests
Ticket prices: $110 VRC Member, $140 VRC Member Guest
The evening will commence with a cocktail party including canapes, beverages, entertainment, an NGV guest speaker and a chance to win some fabulous door prizes. This exclusive event will culminate in a private viewing of the exhibition.
https://www.vrc.com.au/race-days-and-events/2022-2023/ngv-private-viewing-alexander-mcqueen-mind-mythos-muse/