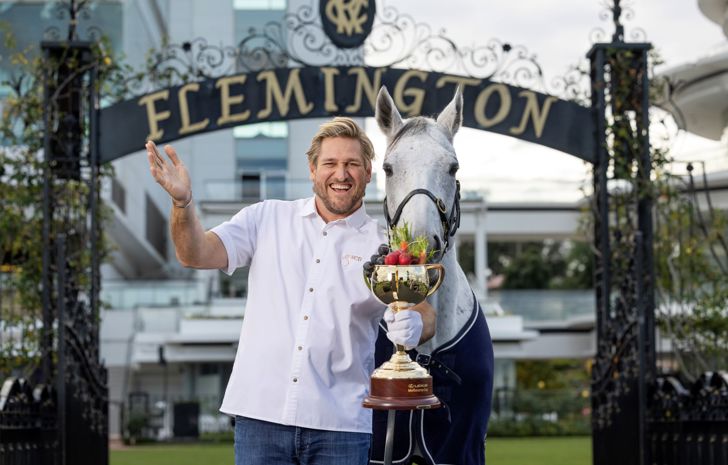 Curtis Stone Events named Flemington's new Birdcage partner
8 June 2023
•
Written by
VRC
The Victoria Racing Club is thrilled to announce a new partnership with Curtis Stone Events as its official Birdcage Enclosure Hospitality Partner, alongside existing culinary and hospitality powerhouses The Big Group and Food & Desire.
Curtis Stone, a world-renowned chef, restaurateur, and television personality, will bring his exceptional culinary expertise and creative flair to the Melbourne Cup Carnival Birdcage Enclosure for the first time this year.  
VRC members and guests will be able to exclusively experience Stone's fine dining, Michelin starred Los Angeles restaurant Gwen in the Birdcage Enclosure.
Featuring an elegant and robust menu showcasing the very best of Victorian produce and premium beverages, Gwen will cater for up to 200 VRC Members and guests each day of the Melbourne Cup Carnival.
With a passion for delivering memorable moments, Curtis Stone Events will also deliver Lucky's, a new corporate hospitality experience in the Birdcage for up to 300 guests each day.
Lucky's will pay homage to racings traditions, with delicious, all-day canapes paired with sophisticated beverages from our partners including Penfolds, G.H. Mumm and Furphy.
VRC Chief Executive Officer Steve Rosich said the club was pleased to partner with the Australian born chef and his Melbourne based events arm.
"Curtis Stone's Birdcage Enclosure involvement promises to create an unforgettable experience for racegoers including VRC Members and guests, and corporate partners," Mr Rosich said.
"The collaboration brings together the best in culinary expertise and event management and introduces a fresh perspective on hospitality and guest experiences to the Melbourne Cup Carnival and the renowned Birdcage."
Known for his commitment to exceptional produce cooked simply, Stone said he was delighted to be bringing the essence of Gwen to Flemington.
"I am truly excited to be partnering with the Victoria Racing Club in the exclusive Birdcage Enclosure at Flemington for Cup Week," Mr Stone said.
"Our collective vision is to create an extraordinary dining experience at Gwen that combines exceptional cuisine, impeccable service, and an unforgettable atmosphere. We look forward to making every visit to Gwen, Lucky's and the Birdcage Enclosure a memorable one."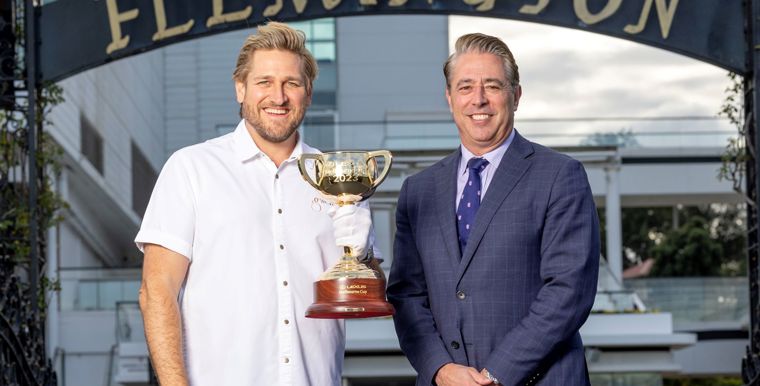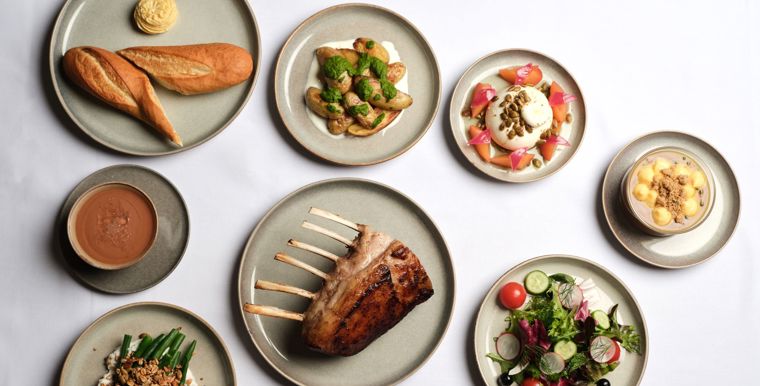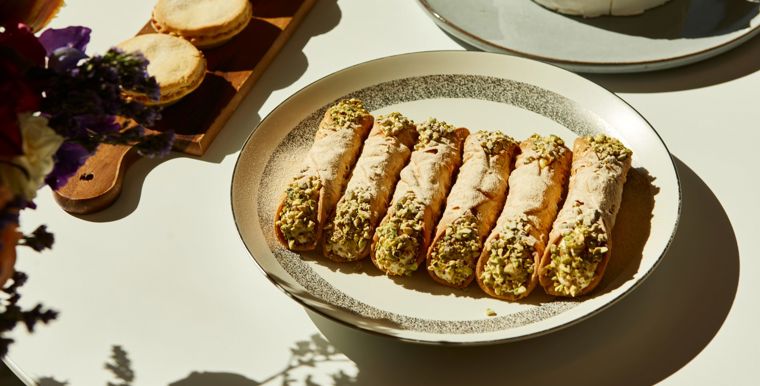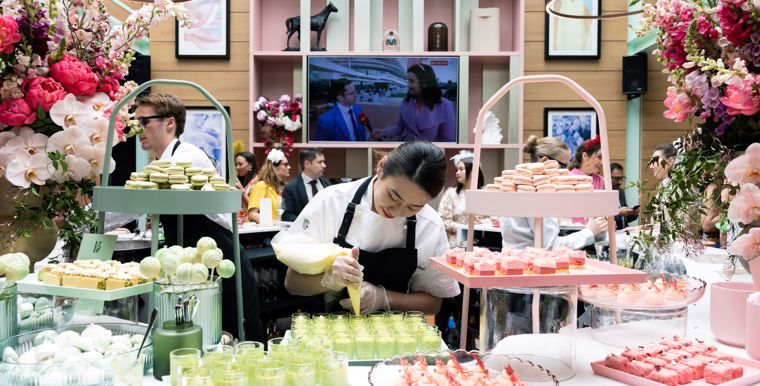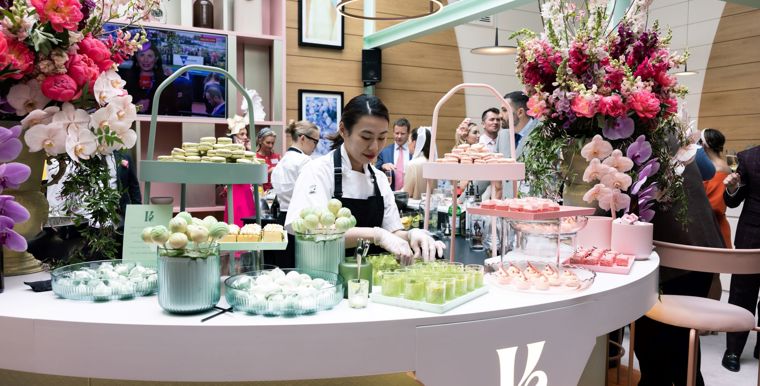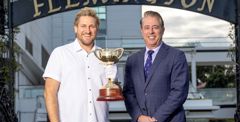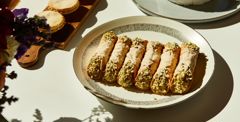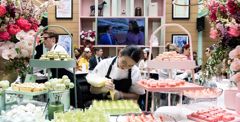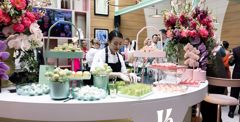 The Big Group, renowned for its expertise in event design and management, returns to the Birdcage Enclosure and will deliver the VRC's Bird Bath Bar, a new retail quarter and fully inclusive private marquees for corporate guests playfully titled Bridled, Unbridled, Cavesson and Cavesson Royal.
Founder Bruce Keebaugh said he was delighted to partner with the VRC again.
"We are thrilled to reaffirm our partnership with the Victoria Racing Club for the prestigious Melbourne Cup Carnival," Mr Keebaugh said.
"This collaboration emphasises our collective dedication to enhancing Melbourne's dynamic event sector, seeking to draw international audiences and bolster our city's tourism. The Melbourne Cup Carnival, an eminent event on the global calendar, attests to the potential of Australia's first-rate event economy."
"Our mutual vision, anchored by a genuine passion for hospitality, aims to advance the creation of inclusive, memorable large-scale experiences that elevate Melbourne's global standing. This partnership is more than a simple alliance; it's a testament to Melbourne's capacity to host exceptional worldwide events."
Food & Desire, a leading provider of premium creative catering, will also work hand in hand with Birdcage Enclosure partners to curate exceptional marquee experiences for guests.
Co-Director Asaf Smoli said they are determined to deliver an experience that will leave a lasting impression on guests during Cup Week.
"It's an absolute honour to be selected as a caterer for the Melbourne Cup Carnival once more," Mr Smoli said.
"This event holds a special place in our hearts, and we are genuinely ecstatic to be able to create unforgettable dining experiences that will truly complement the grandeur and excitement of this remarkable celebration."
"The Melbourne Cup Carnival has an incredible charm and elegance that captivates everyone involved," Co-Director Leigh Worcester added.
"It's a world within itself. Being a part of this iconic event shows just how committed we are to excellence in the catering industry. We're beyond eager to showcase our innovative menus and give unwavering attention to every detail, adding a touch of glamour and prestige to this renowned occasion."
The 2023 Melbourne Cup Carnival begins on Saturday 4 November with Penfolds Victoria Derby Day, followed by Lexus Melbourne Cup Day on Tuesday 7 November, Kennedy Oaks Day on Thursday 9 November, and concludes with TAB Champions Stakes Day on Saturday 11 November.
"Together, Curtis Stone Events, The Big Group and Food & Desire will transform the Birdcage Enclosure into a culinary and hospitality destination like no other," Mr Rosich said.
"This partnership promises to set new benchmarks for hospitality, elevating the overall guest experience in the Birdcage Enclosure.
More information about the Melbourne Cup Carnival's Birdcage Enclosure hospitality offerings will be released in the coming months. Selected general ticketing and hospitality packages are now available.