Your VRC Membership card provides access to Flemington Racecourse and the Members Enclosure, plus scan your membership card to access exclusive member pricing on food and drinks at Flemington every race day.
---
Race Day Information
General information for new and existing members regarding race day information, members dining and ticketing.
---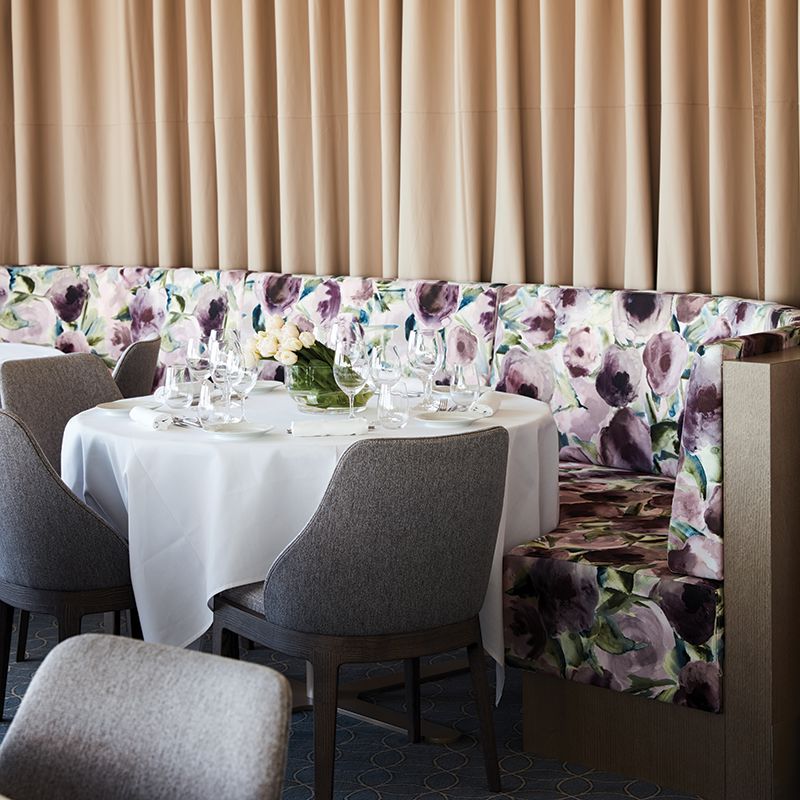 Members Dining
Members Dining venues are available to book for lunch on race days. To see available dining venues for each race day and to make a booking, visit the individual race day pages on the Race Days and Events page.
Members Dining can be booked via Ticketmaster for each race day, using the barcode on your VRC Membership card and any other membership barcodes of friends and family to access the member price. When booking dining for guests, a dining ticket will also provide guests with access to Flemington Racecourse and the Members Enclosure. For more information on how to book via Ticketmaster, read below.
---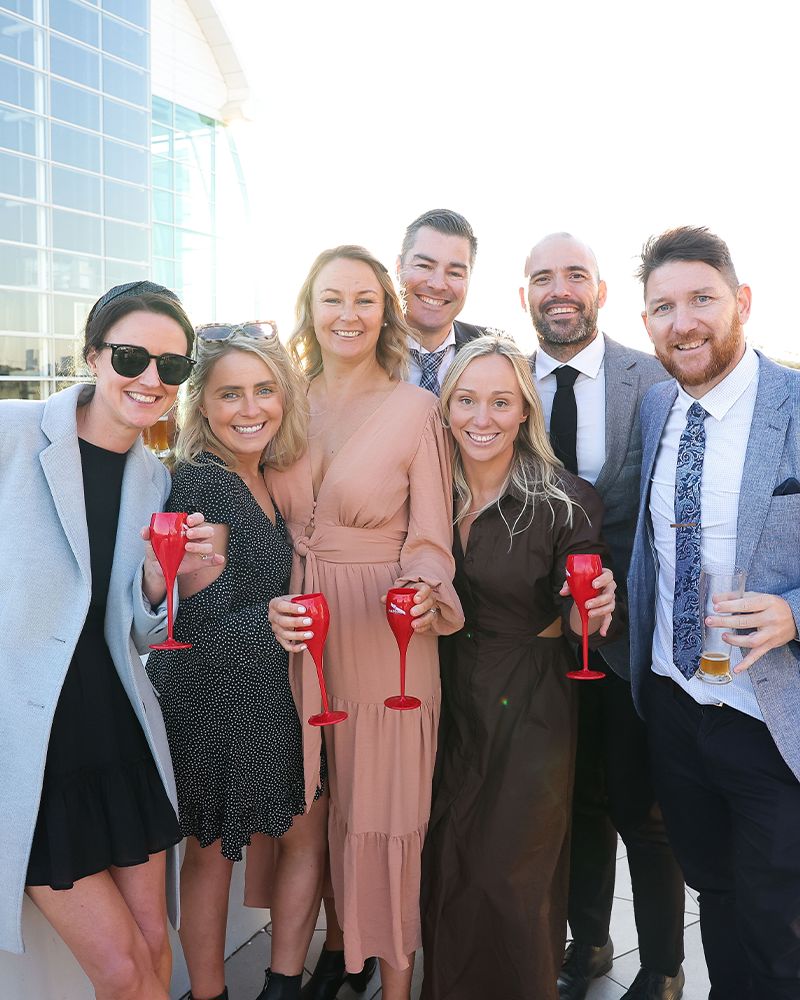 Members Guest Ticketing
A Members Enclosure Daily Guest Ticket provides access to Flemington Racecourse and the Members Enclosure excluding the Members Bar. Members can use their Complimentary Daily Guest Ticket barcodes received as part of their membership pack to redeem Daily Guest Tickets, or Daily Guest Tickets can be purchased via Ticketmaster.
Redeeming your ten Complimentary Members Enclosure Daily Guest Tickets
Members can redeem up to 1ten Complimentary Daily Guest Tickets using the barcodes provided with their membership pack.
Visit www.ticketmaster.com.au/vrc to redeem Complimentary Daily Guest Tickets*.
Enter your membership barcode after selecting the race day you are looking to attend and select the number of guests.
All ten barcodes can be redeemed in one transaction.
For more information on how to book via Ticketmaster, read below.
*Complimentary Daily Guest Tickets cannot be redeemed for Melbourne Cup Carnival race days
_
If you wish to book dining, free-to-book spaces or guest tickets for race days or non-race day events, you can do so via Ticketmaster and will need:
A MyTicketmaster account. If you don't already have a MyTicketmaster account, you can set one up at ticketmaster.com.au/user 
A valid debit or credit card
Your membership barcode and the barcode number/s for each member or annual guest card holder you are booking tickets for. Your membership barcode can be found on the back of your physical membership card or on the digital membership card.
Handy tip #1: Download the Ticketmaster Mobile App to access, share and manage your tickets on your phone. Turn on push notifications to receive reminders from Ticketmaster prior to on-sales.  
Handy tip #2: If purchasing tickets for a group, nominate one member to book on behalf of the group and have ready the barcode numbers of all the membership or annual guest cards you intend to use.
_
Steps to book via Ticketmaster
Once the race day or event you wish to book for is on sale, head to the VRC Ticketmaster page and select the relevant race day or event.
On the race day or event page, select 'Unlock Member Tickets' and enter the membership barcode numbers for each person within your booking group, including any Annual Guest Card barcodes. Enter one barcode per line, and a maximum of 10 barcodes per transaction. Then select 'Validate'.
Select '1' for each barcode you have entered and for any guest tickets. For Melbourne Cup Carnival, if booking Dining, please note all tables in dining venues (excluding The Atrium Flat and The Peak) are in set sizes and members will need to select the number of tickets equivalent to the table size (e.g. a table of 6 will require 6 members/guests to be selected).
Select 'Find Tickets', then 'Get Tickets, and proceed to payment.
Your ticket/s will be available immediately in your MyTicketmaster account on the app or website, which are shareable with each person within your booking group. Please note: you will receive a confirmation email from Ticketmaster, this is not your ticket.
---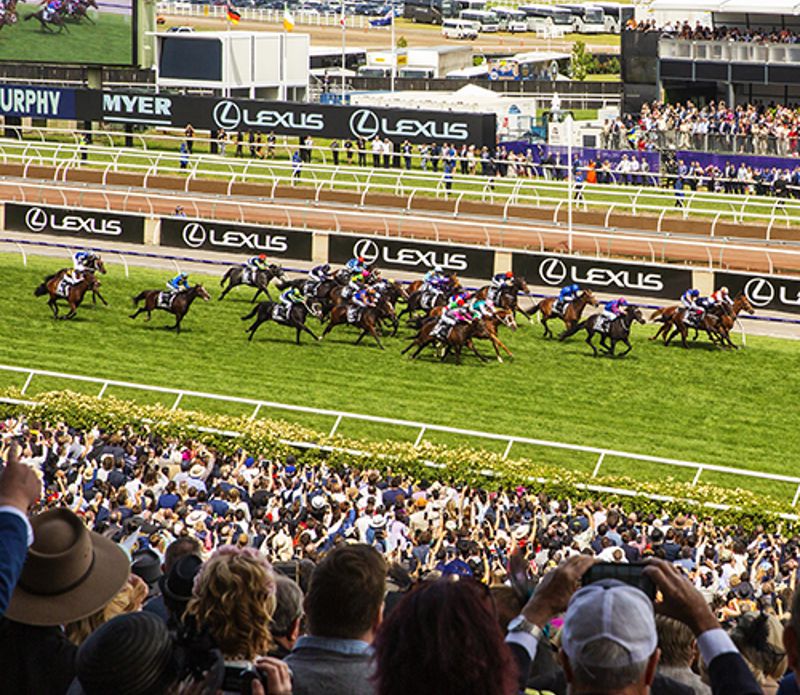 Race Day Calendar
To view all this season's race days, Members Dining and purchase Daily Guest Tickets, head to the race day calendar and events and choose your race day. 
FIND OUT MORE
---
Top FAQs
Should you forget your Membership Card on a race day, please visit Membership Services located at your gate entry to be provided with entry into the course and Members Enclosure. Alternatively, you can utilise your digital membership card which was sent via email.  
Cash on card is a rewards based system for members. Cash on card is applied onto the membership card as a result of various offers throughout the season. Members will be able to use cash on card whilst on course to purchase any food or beverage. Cash on card will not expire as long as the membership is renewed each season. 
As a member, you're automatically eligible for reciprocal privileges at other great racecourses and sporting clubs in Australia, and even around the world. To find out how to access your reciprocal rights, please visit our Reciprocal Privileges page.
For other membership FAQs please go to our FAQs page.
---
To explore all that is available to you as a VRC Member, head to our Members Hub for more information.